Our highest high rise—reaching up at 12 inches—takes on new leg shapes and silhouettes this season. Inspired by a pair of '90s-era vintage 501® Originals, the Ribcage offers an extra-high rise and button fly that helps define the waist. It's designed to slim through the hips and thighs and fall to a straight leg that helps lengthen your silhouette. Now you'll get that same vintage-inspired fit with new lengths, widths — and embellishments.
AVAILABLE IN NEW
STYLES
RIBCAGE CROPPED FLARE
With this fit, you get the lengthening effect of the high rise with a playful kick flare leg, which helps balance and flatter any figure. It's the perfect length to show off your favorite shoes.
SHOP RIBCAGE CROPPED FLARE JEANS
RIBCAGE STRAIGHT ANKLE
This style offers low-stretch denim with a button fly and classic straight leg. We've extended the length to a 32-inch inseam so you get that full, long leg.
SHOP RIBCAGE STRAIGHT ANKLE JEANS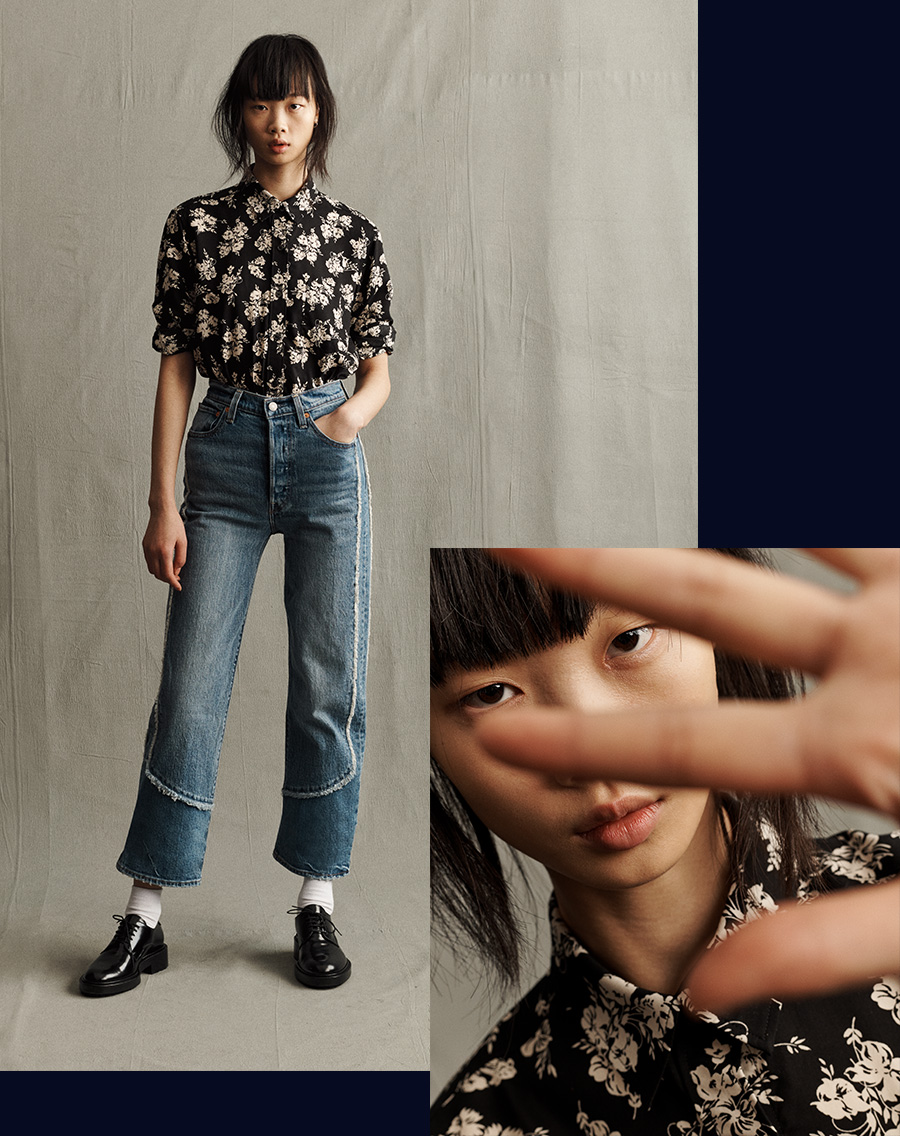 RIBCAGE WIDE LEG
For this Ribcage jean, we blended the tailored leggy look of '70s with a '90s-inspired super-high rise.
SHOP RIBCAGE WIDE LEG JEANS