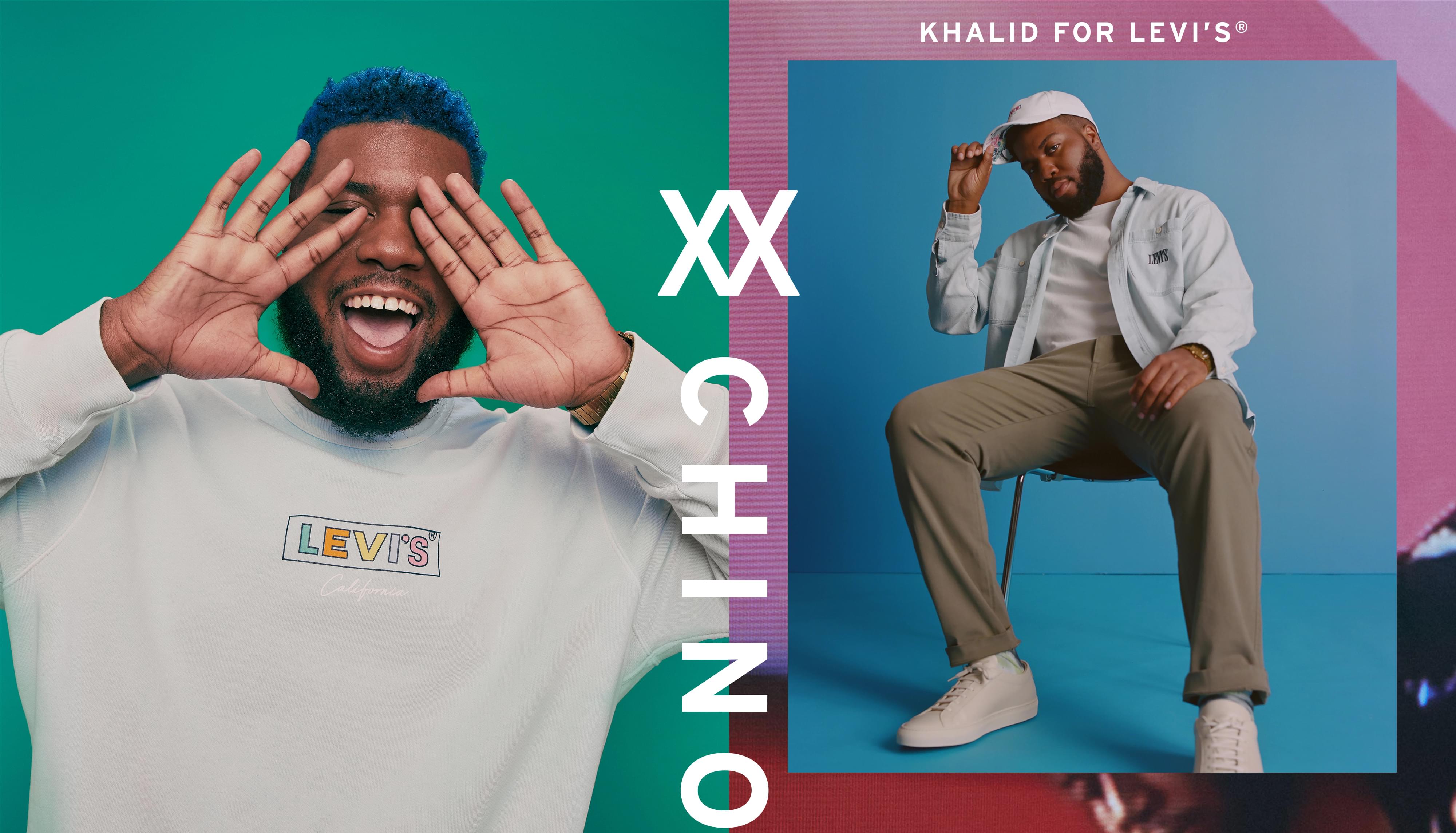 KHALID FOR
LEVI'S® XX CHINO
The second you pick up our new Levi's® XX Chino, you'll feel the difference in craftsmanship — it's the quality you'd expect from the brand that invented the blue jean. But these aren't denim.
These chinos come in a range of fits that live outside our traditional Lot Number system—they're not 501®, 502, or 50-anything. They're in a league of their own and were designed from the thread up based on dozens of fittings and interviews and iterations.
SHOP THE COLLECTION
THE MAN IN THE PANTS
Say hello to our pal Khalid. The reigning king of R&B is an easygoing Texan whose debut single, "Location," went seven times platinum when he was only 17. A natural fit for the launch of Levi's® XX Chino, Khalid captures what it feels like to be young in America right now.
See our new pants take center stage all around the globe on Khalid's 2020 Free Spirit tour. And try them for yourself to see what all the hype's about.
SHOP THE COLLECTION
Check out our fit cheat sheet below to see which one's for you. Or just get all three and consider yourself dressed for the week.
Levi's® XX Chino Slim Taper:
Super clean and easy, these keep you casually put together without looking like you tried too hard.
Levi's® XX Chino Standard Taper:
Slightly roomier than our Slim Taper, these have a little more give but look just as clean and contemporary.
Levi's® XX Chino Straight Cropped:
The most relaxed of the trio. They're a little bit streetwear, a little bit Sunday-errands-wear.