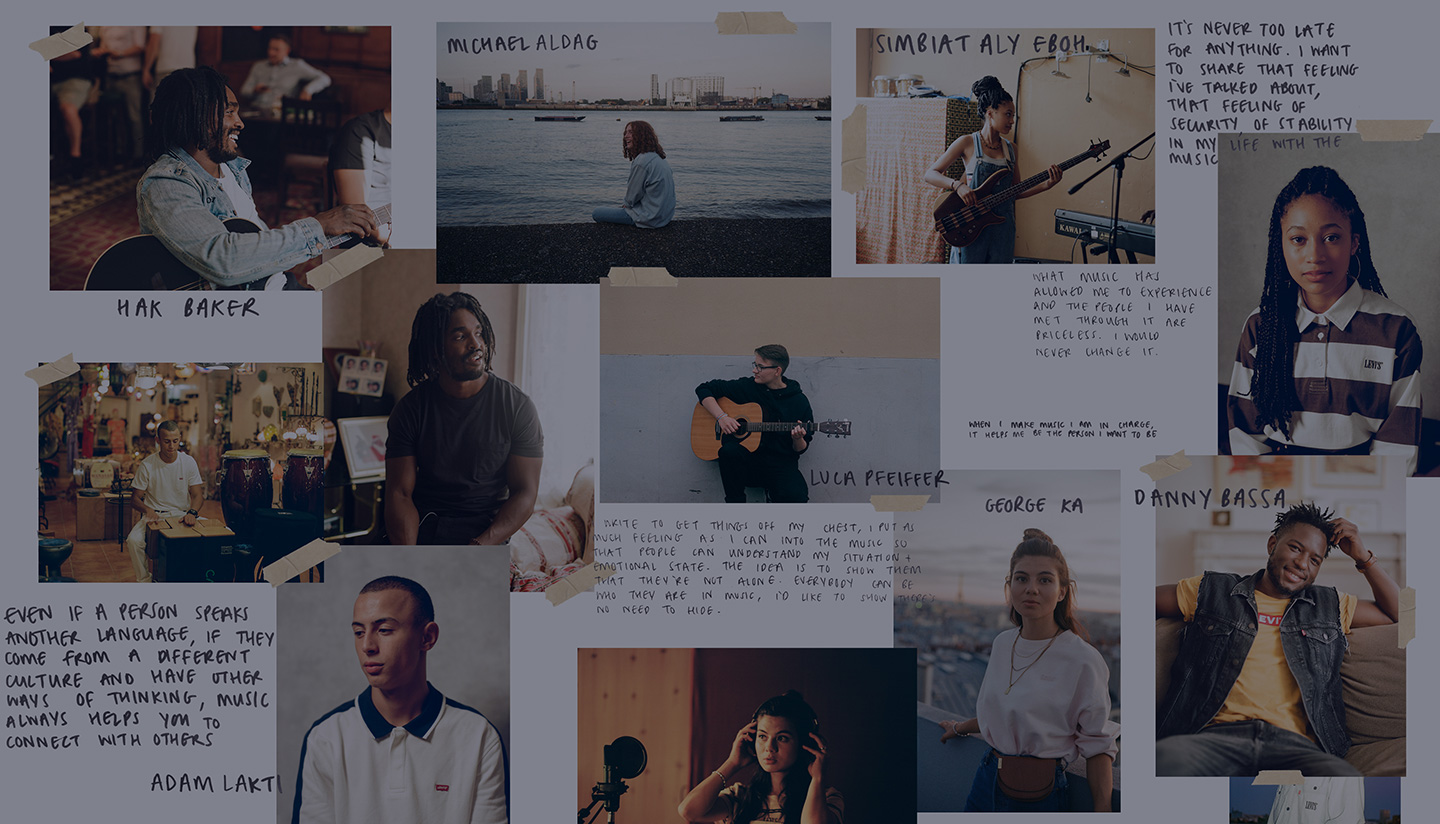 YOUR VOICE
YOUR WAY
Photography by Chloe Sheppard
Whether you see music as a shared language, an outlet for emotions, a place of liberation or a chance to be the voice for those who don't have any. We all have something to say. YOUR VOICE. YOUR WAY.
Learning from five inspiring young musicians that have participated in the Levi's Music Project, VOICE, explores these questions: What is Voice? Where do we find it? How do we use it?
These young musicians don't always come from a place of great confidence or clear direction – like many of us – but we are learning from them what voice means in their life and what or who in their community has inspired them to find, trust and use theirs.
Michael, Simbiat, Adam
"My advice is to stop creating barriers and to stop favouring others so you can start looking for your happiness and fight for it."
– Simbiat Aly Eboh
"When playing in a band, I feel connected. I may not know the person, but there is something that unites us."
– Adam Lakti
HAK
"I write songs about how I feel. Venezuela Riddim focuses on people, no matter where they come from, they are coming together to enjoy themselves, no matter what class or what system."
– Hak Baker
GEORGE KA
"Often what I try to do when I write is to really allow the listener to put themselves in the shoes of the characters through precise descriptions of their environment, their thoughts."
– George Ka
BEN
"I can mirror my emotions with the way I play the guitar, very instinctively and quickly, and I can transition from a small subtle expression to a very strong one and that means a lot to me."
– Ben Bohner
LUCA
"I'd like to give people the message that home can be anything, so home can be a place, it can be a person, but it can just as well be music, as is the case with me, and you just have to be happy to find your way."
– Luca Pfeiffer
LEVI'S MUSIC PROJECT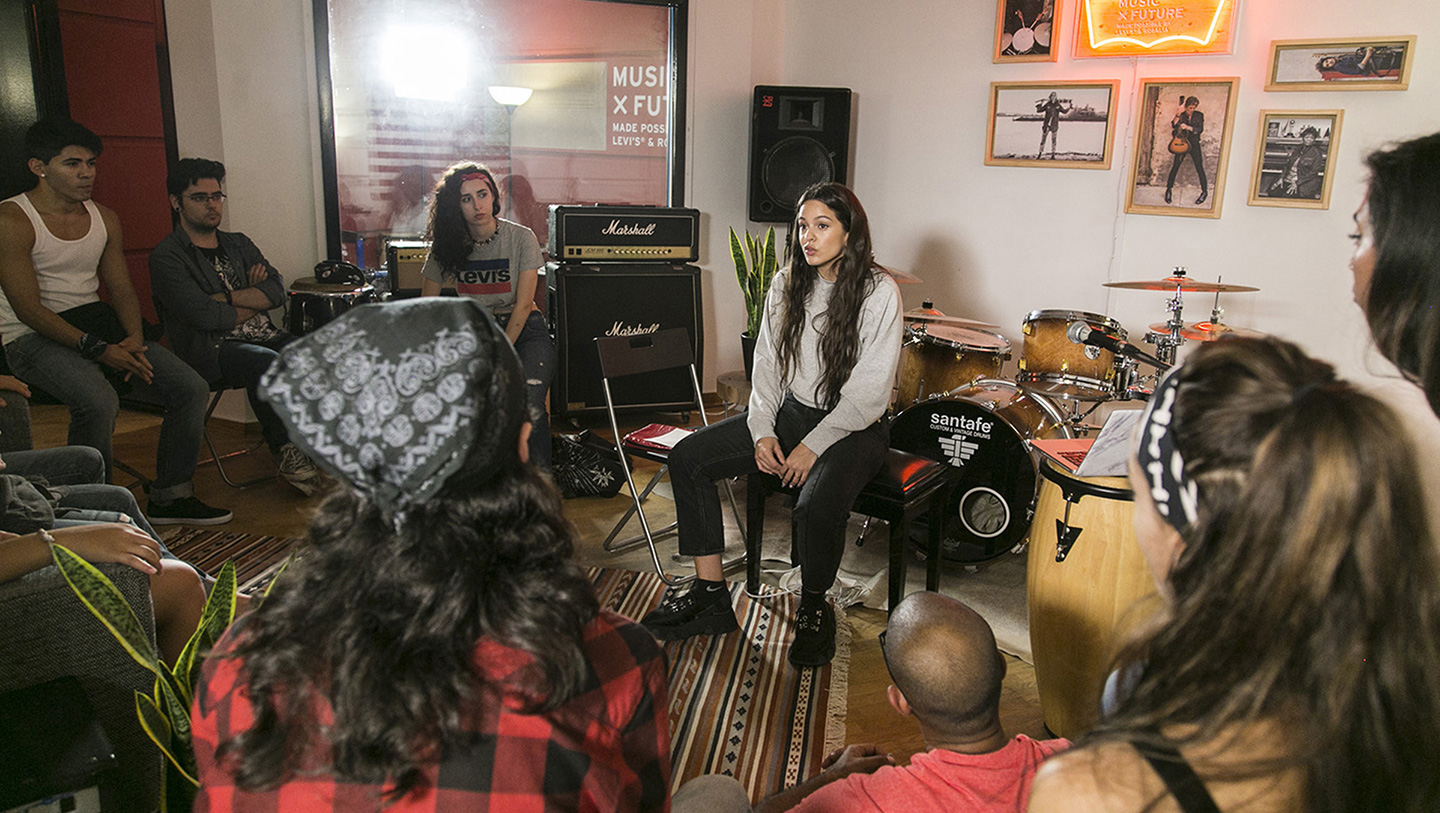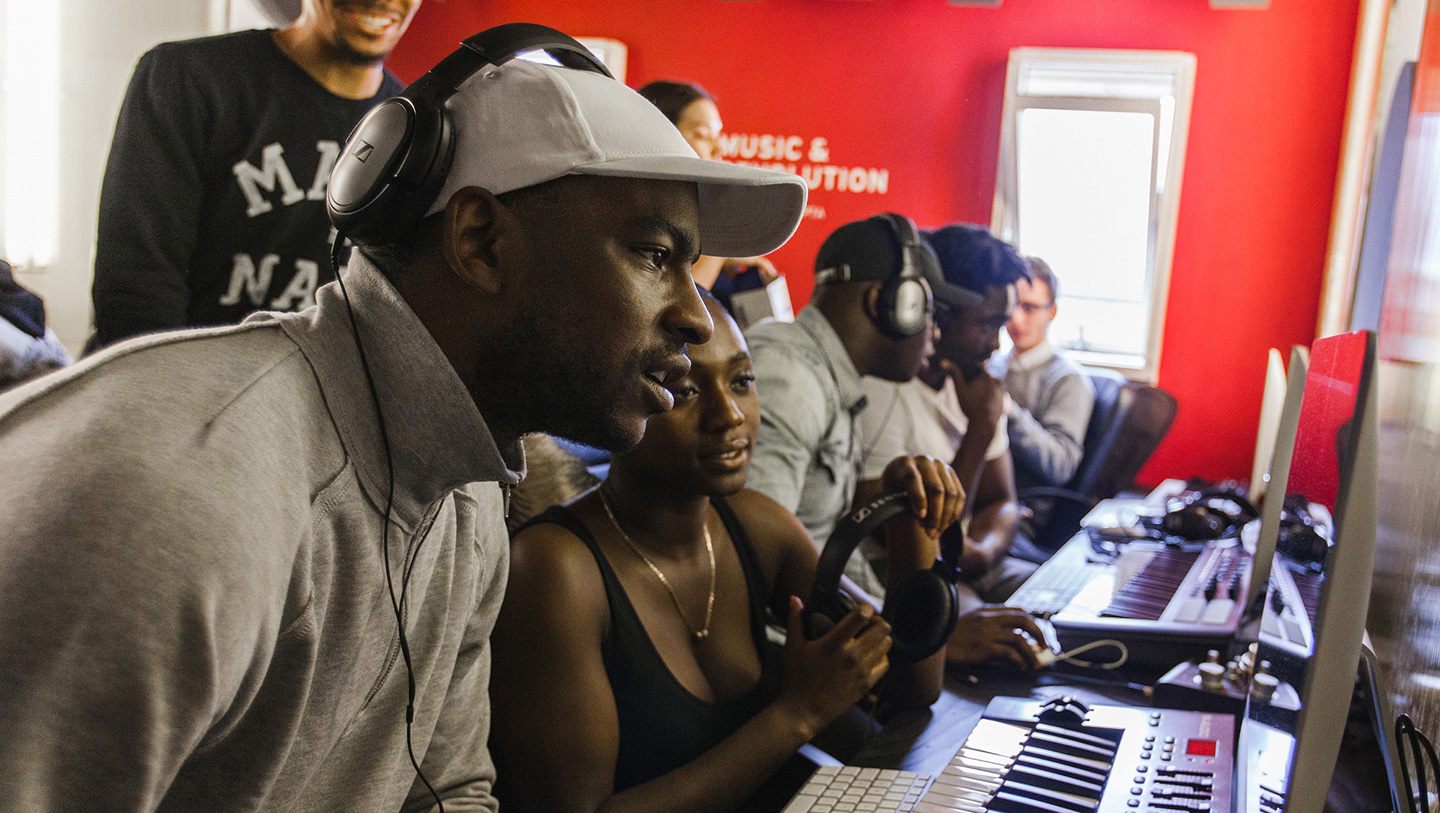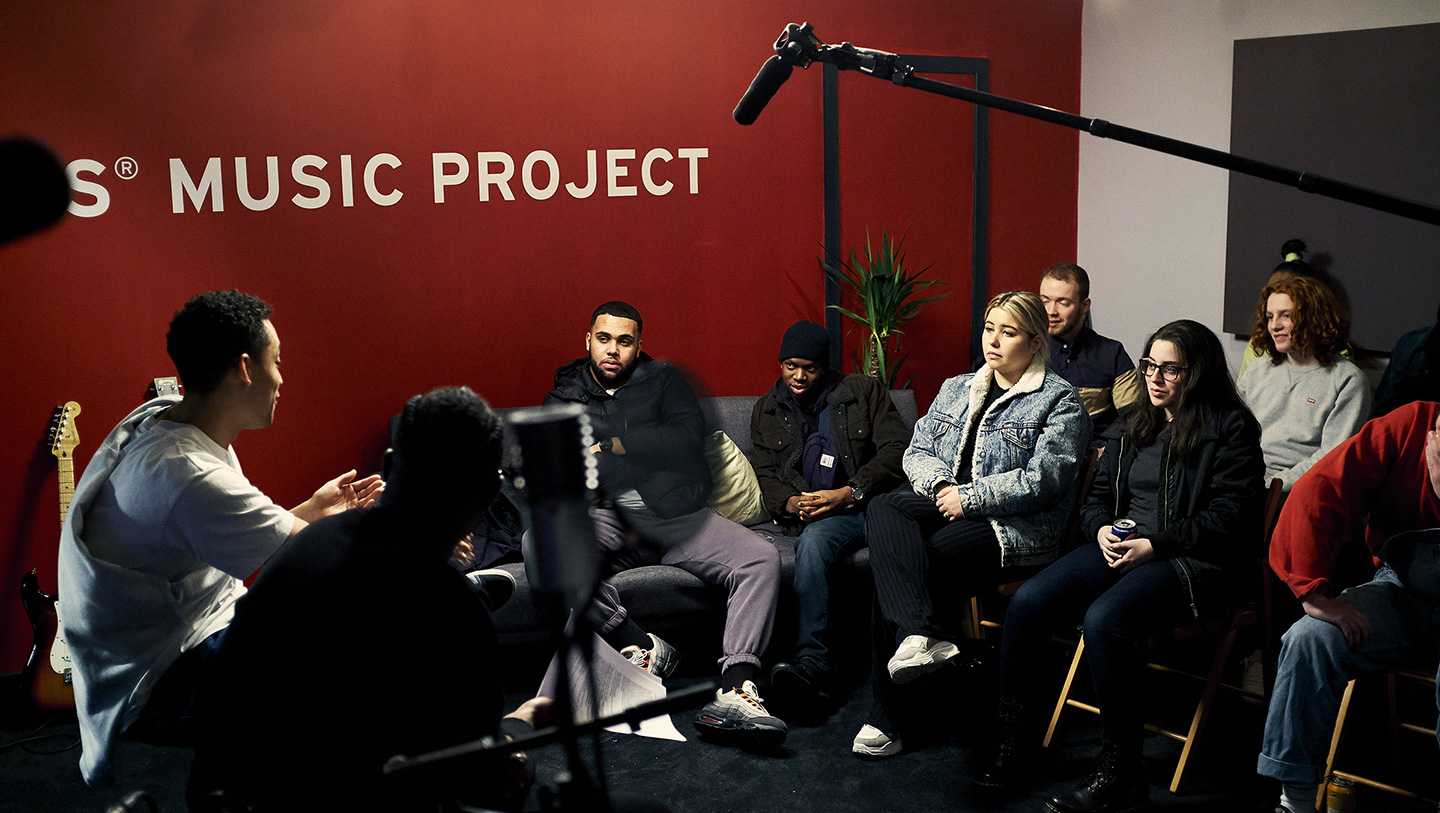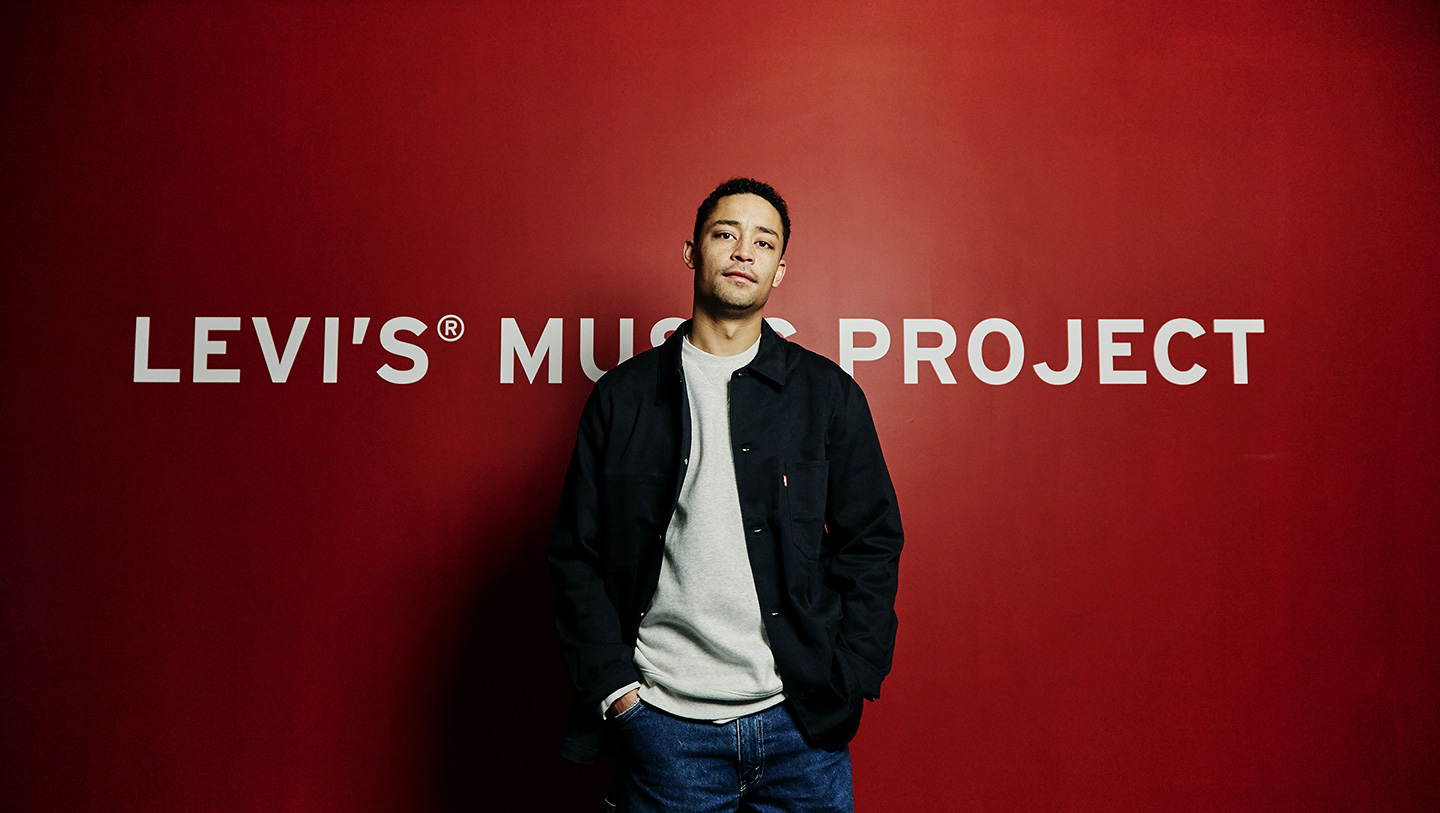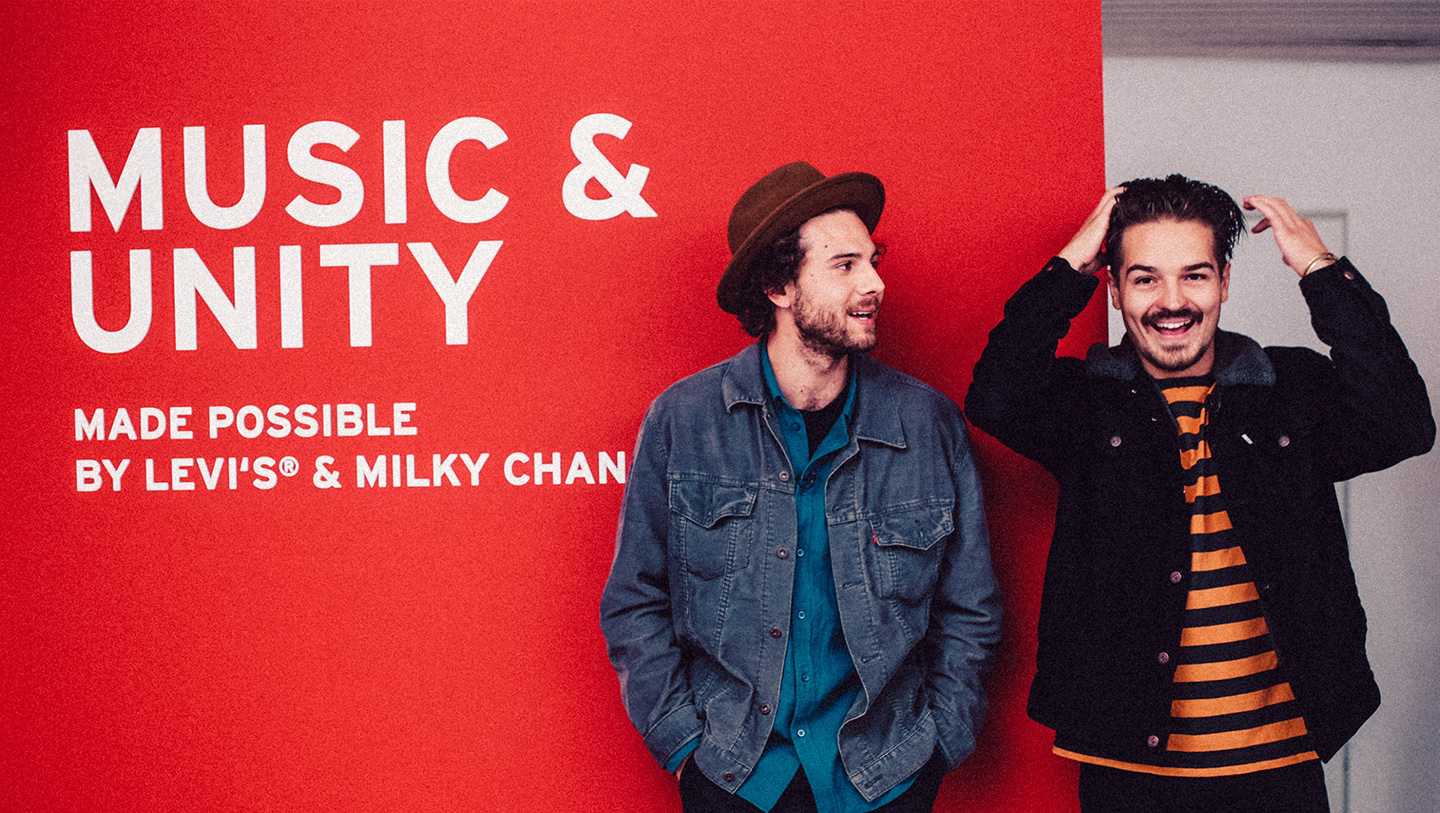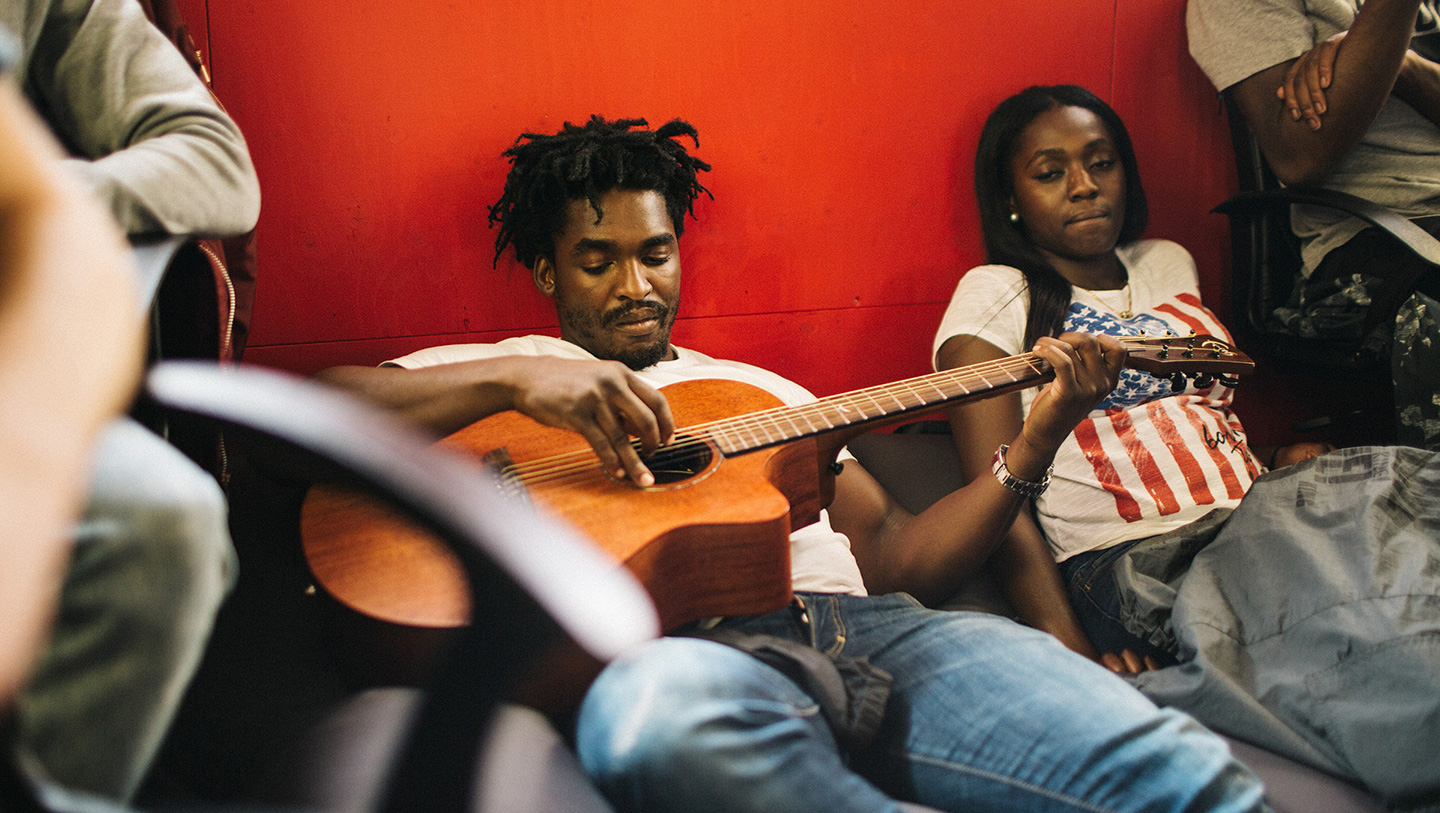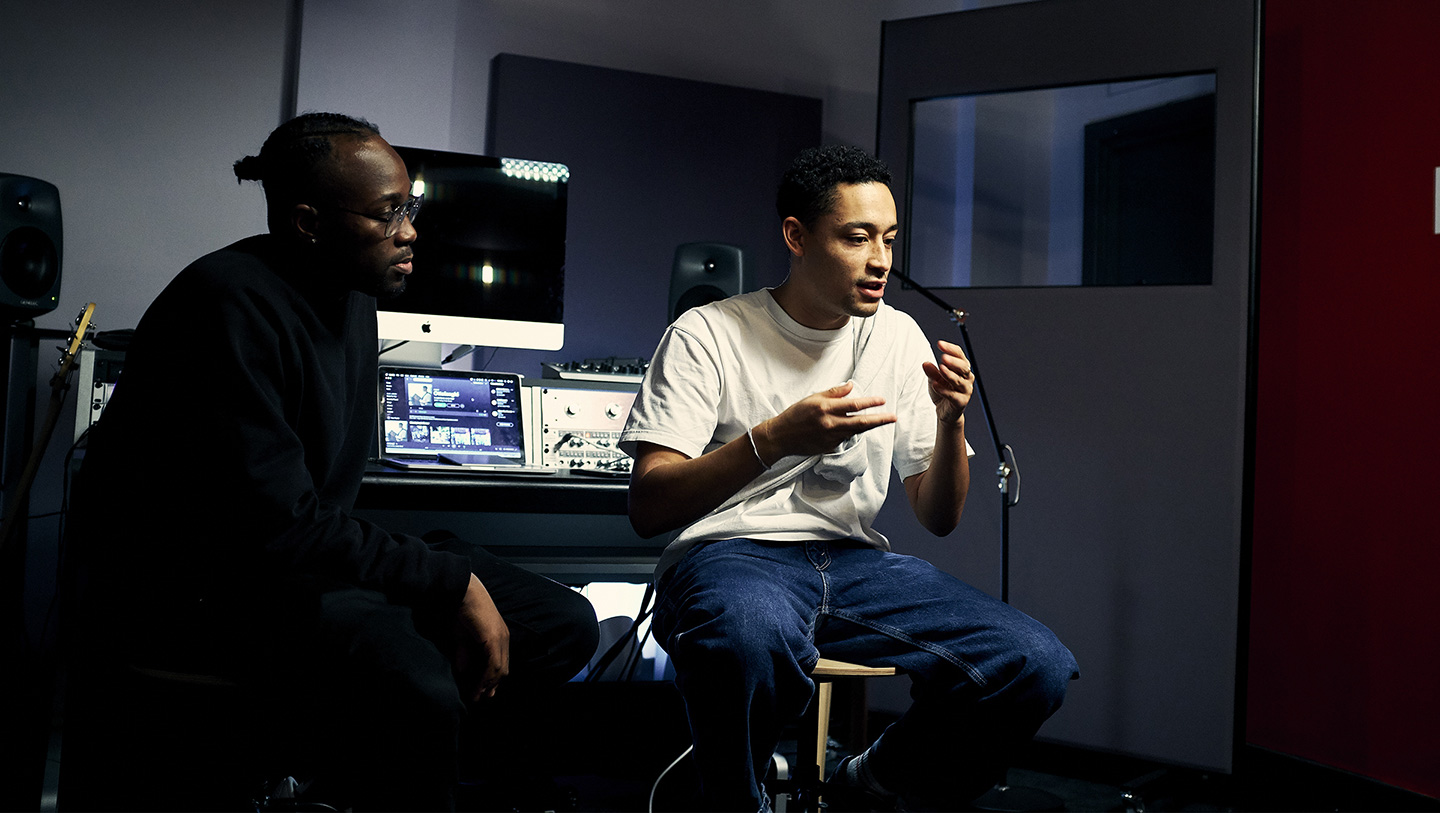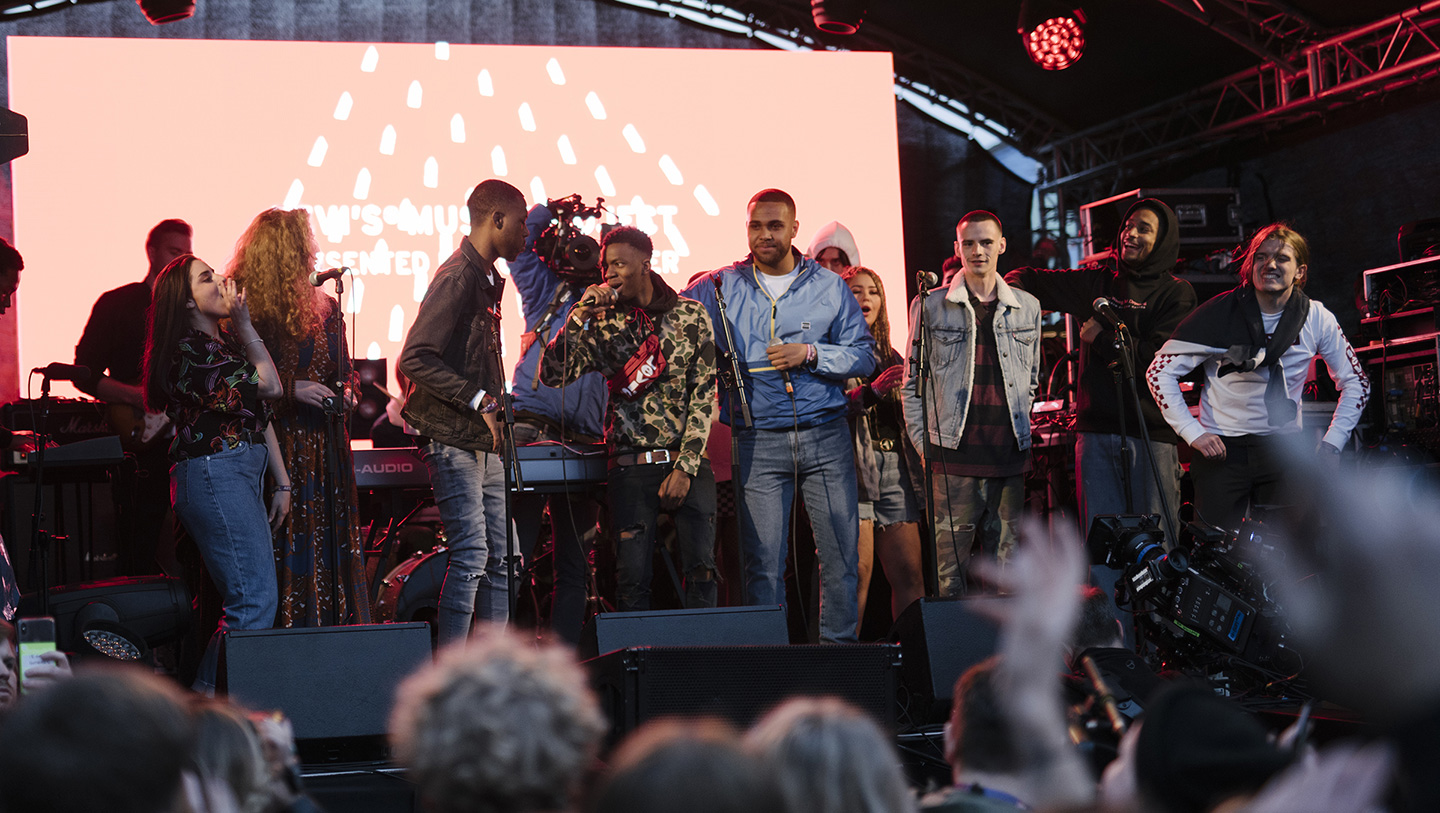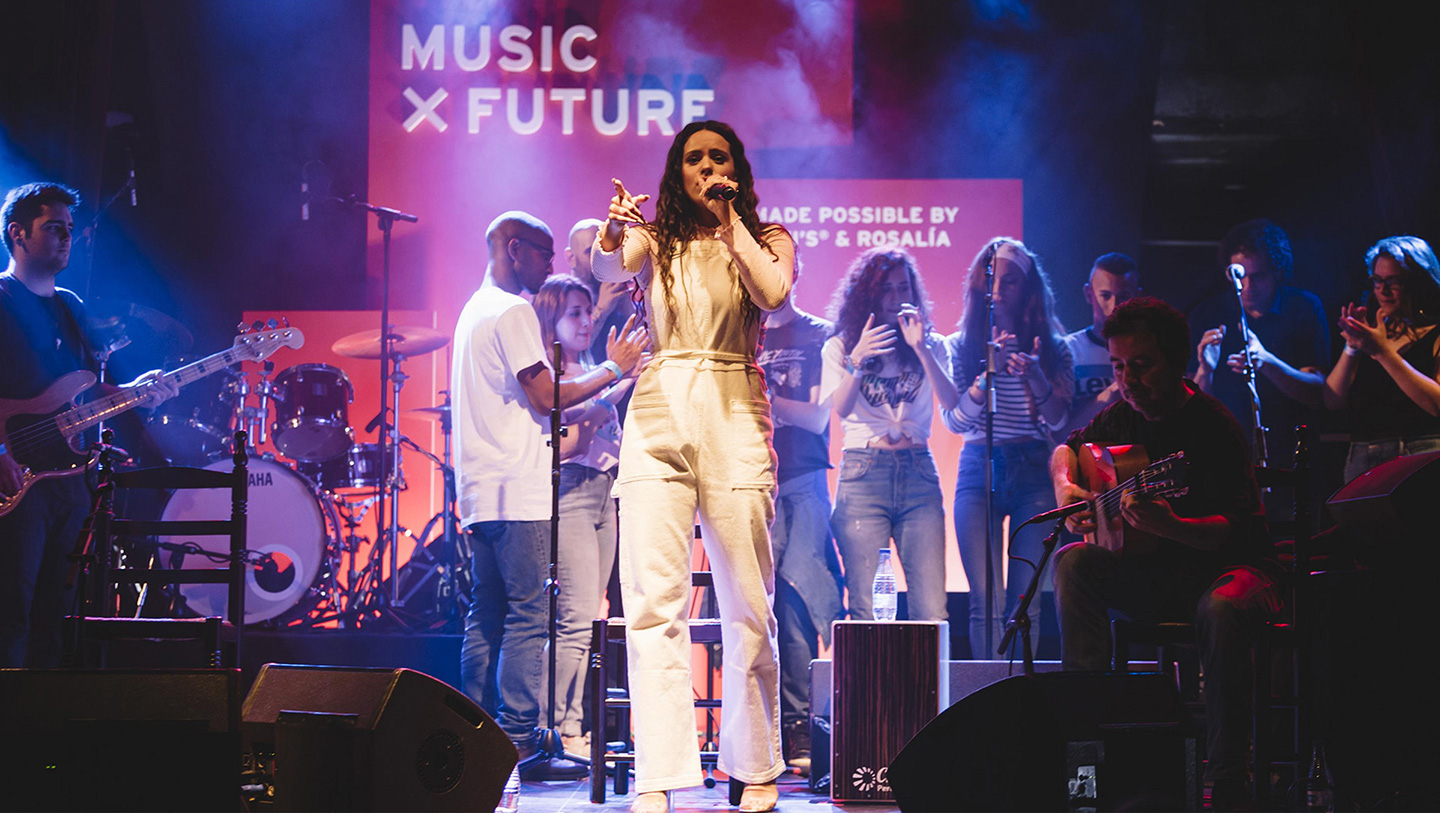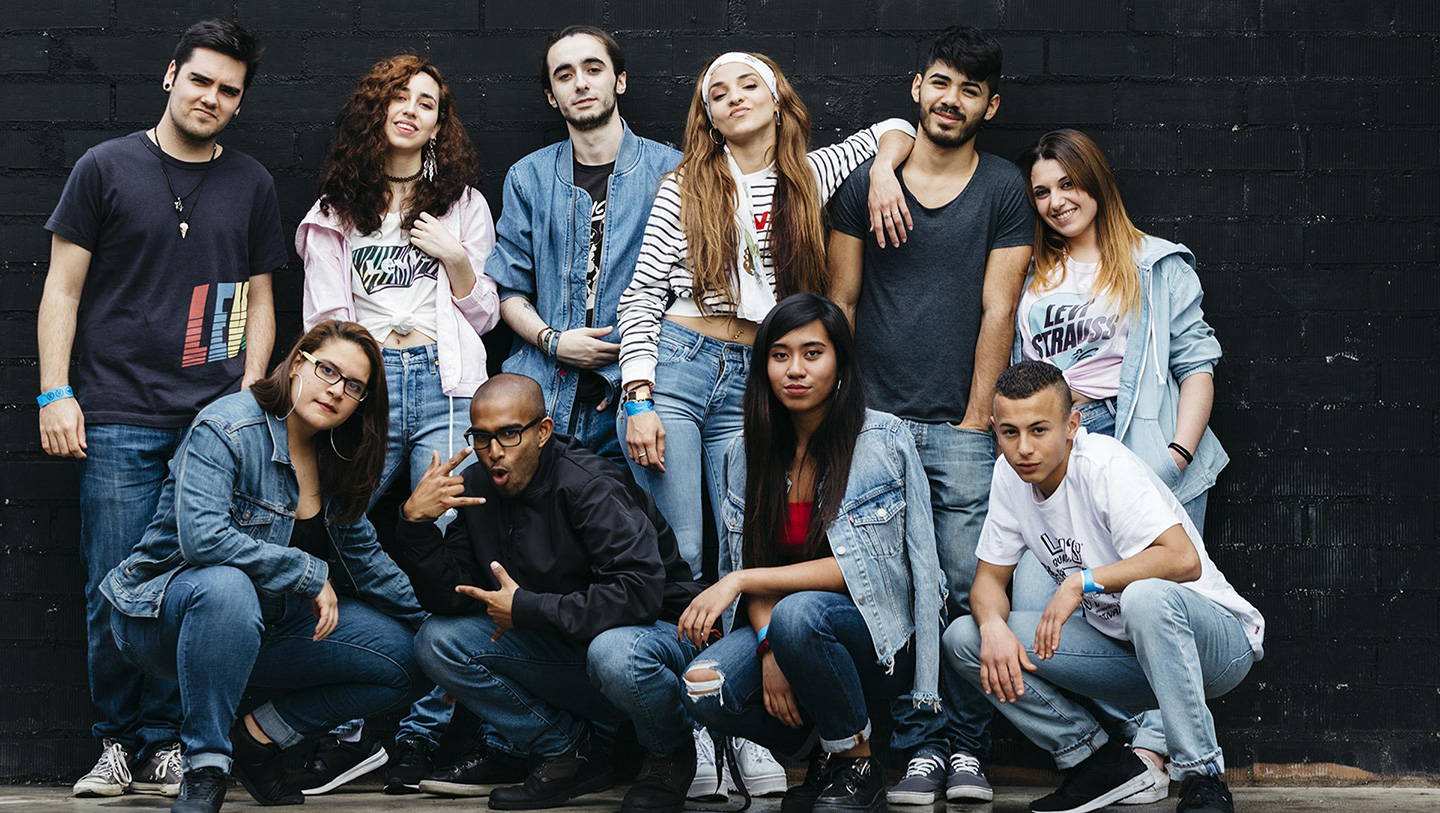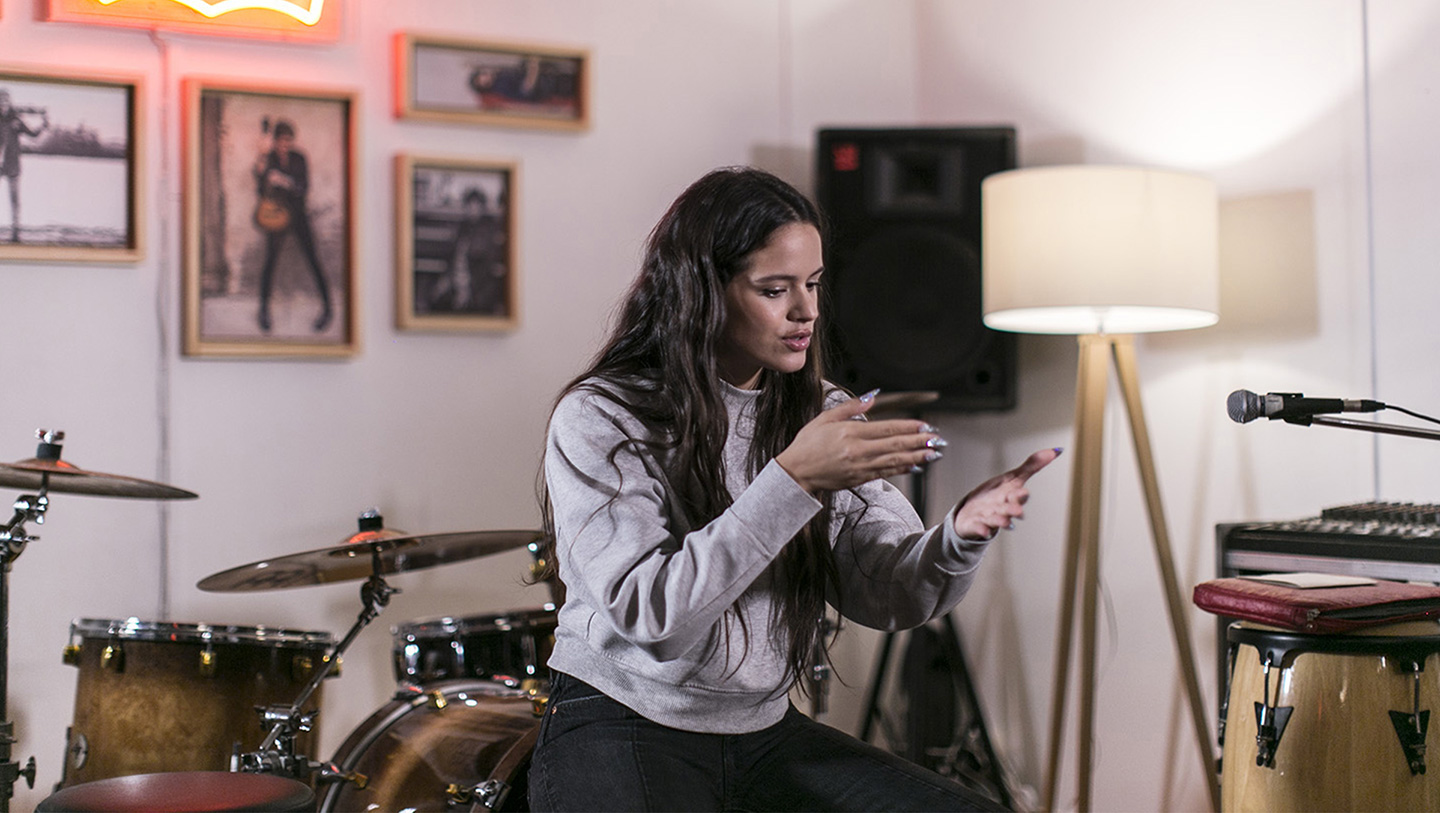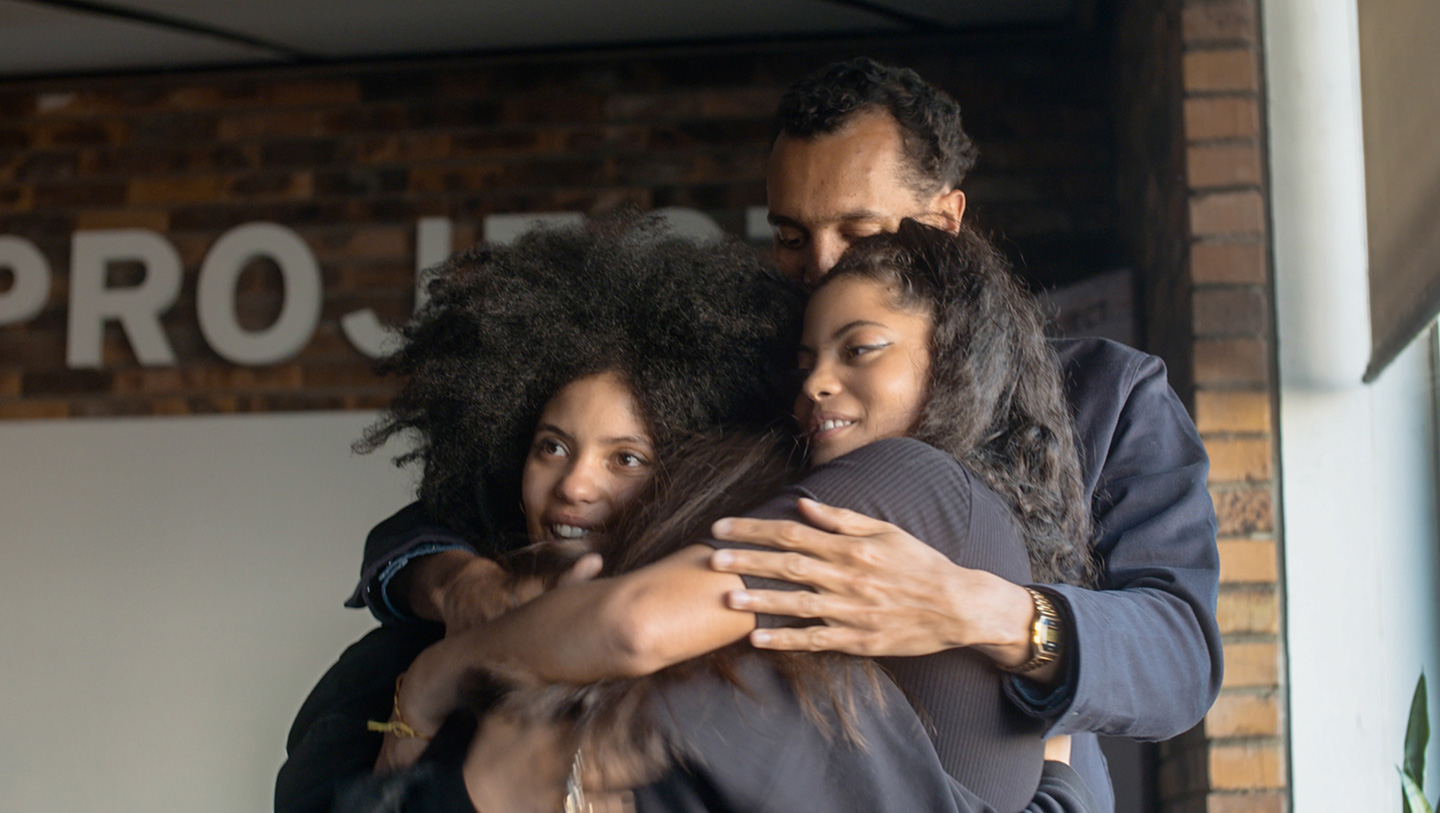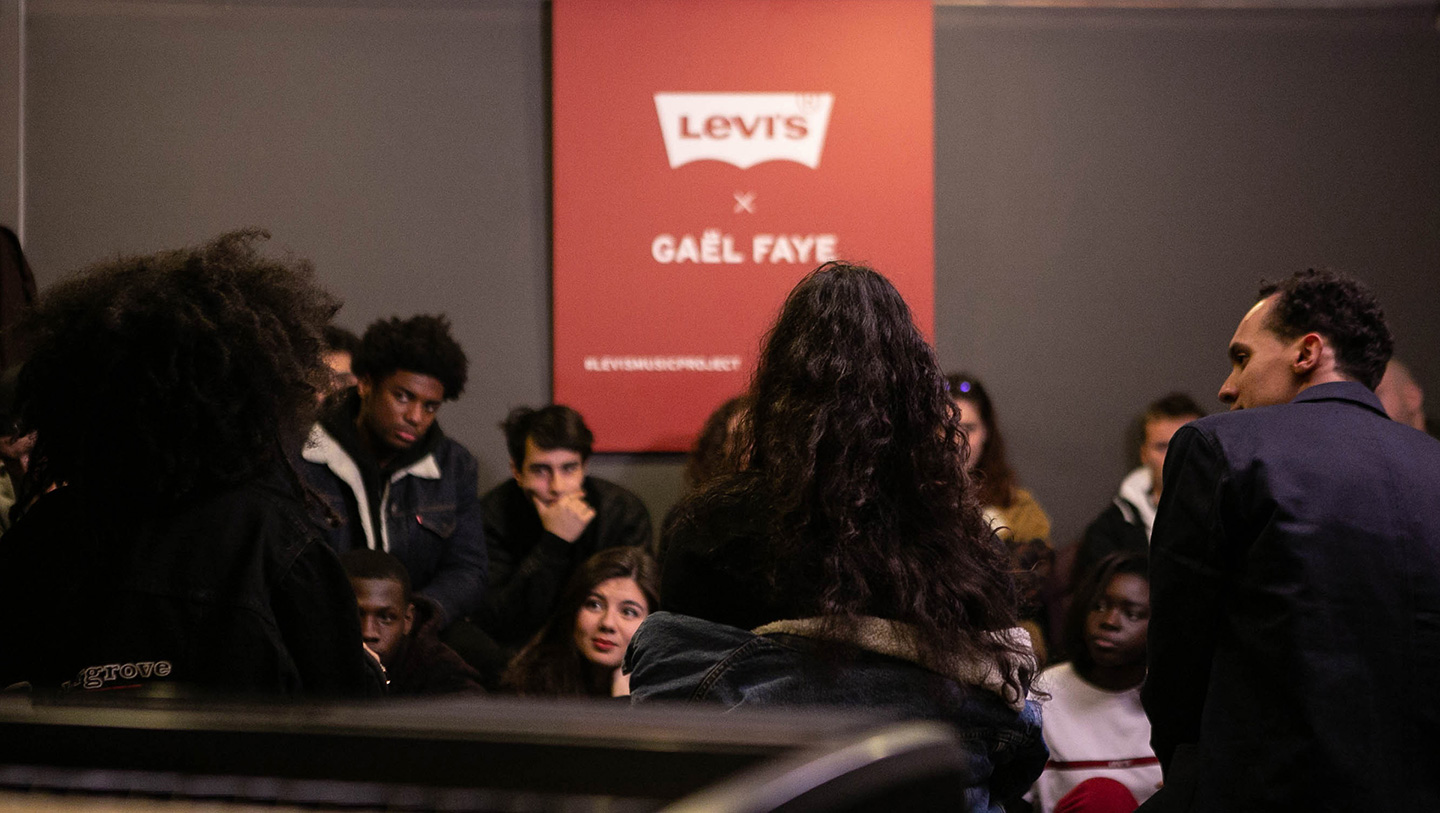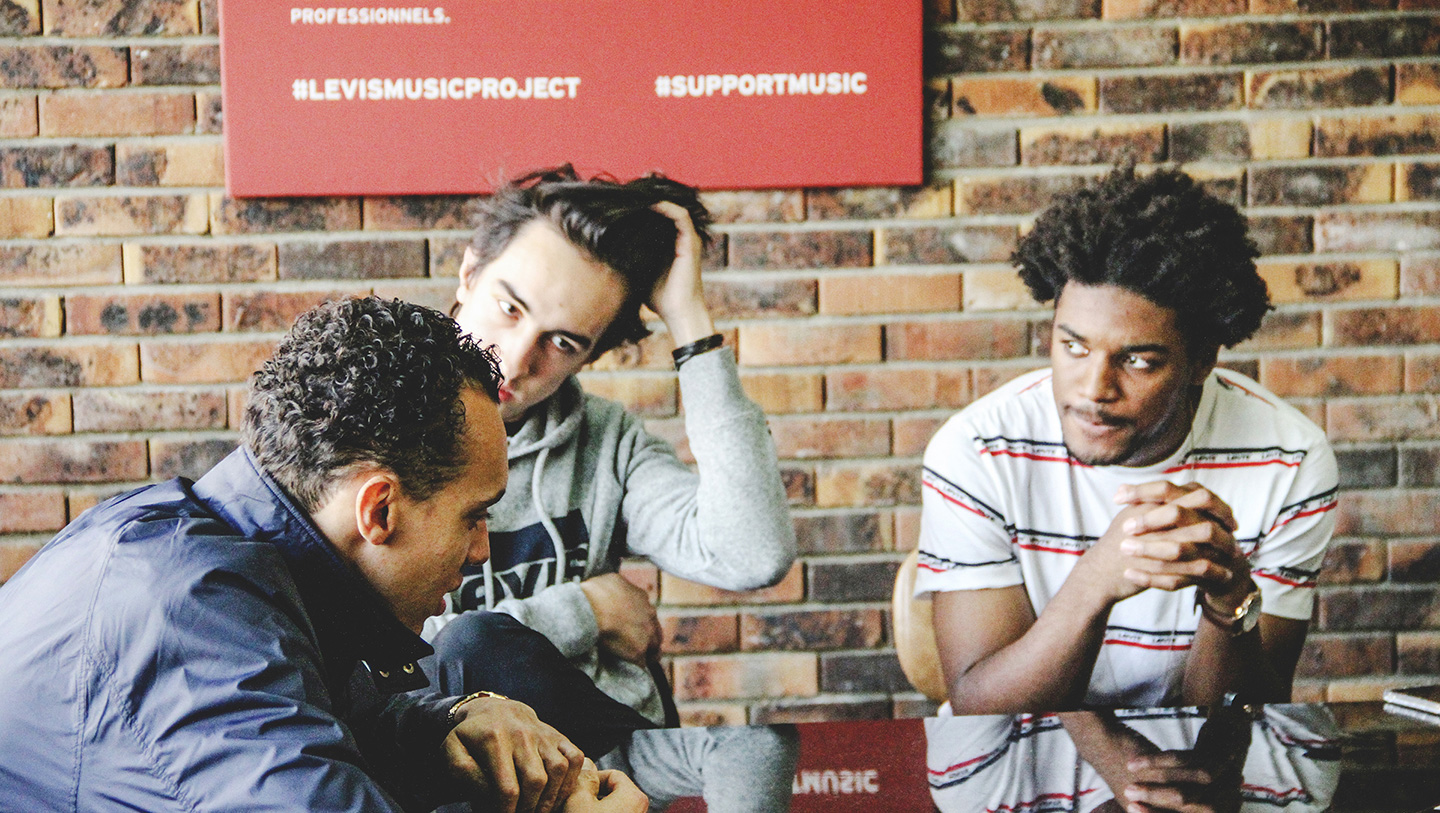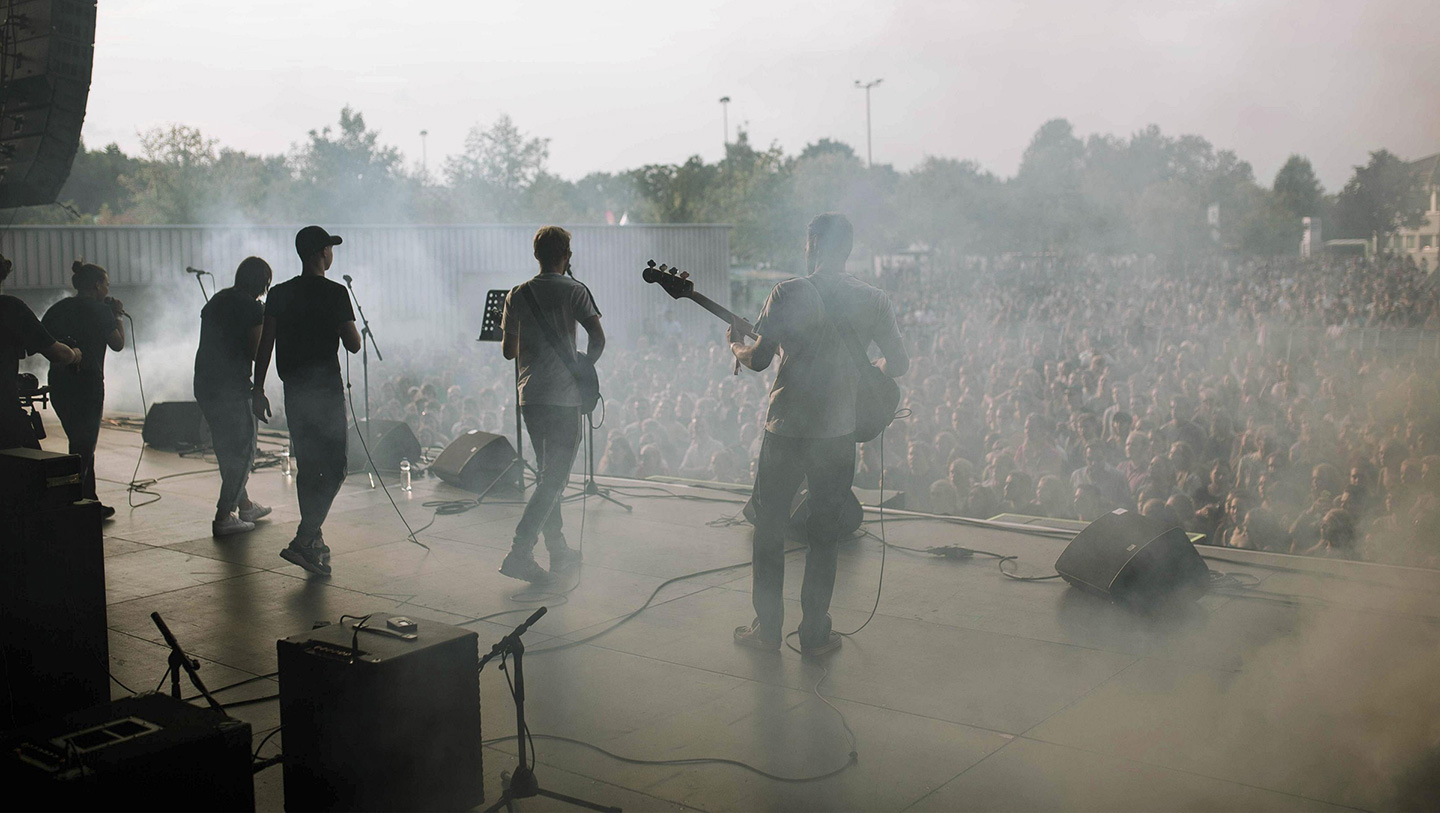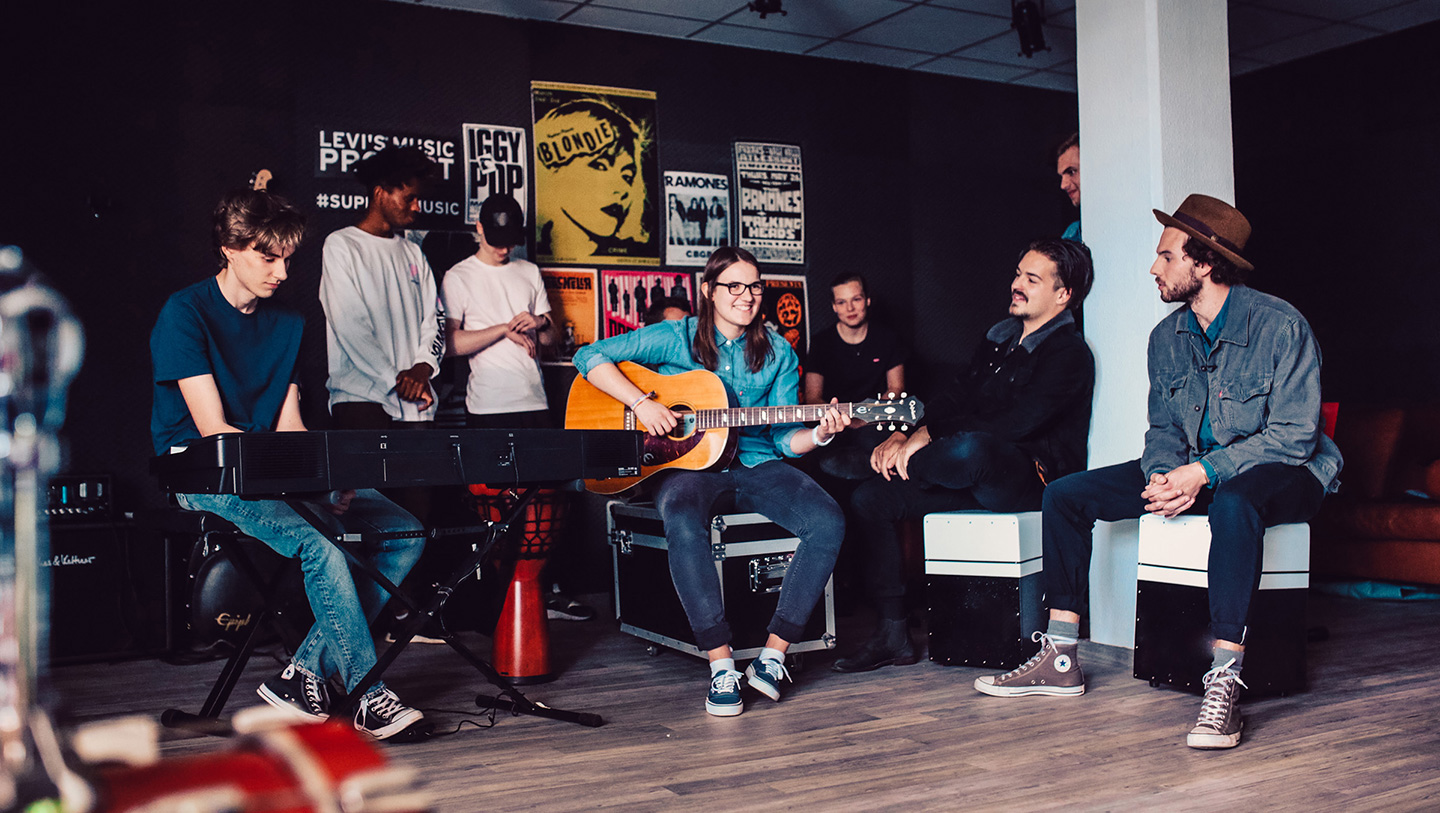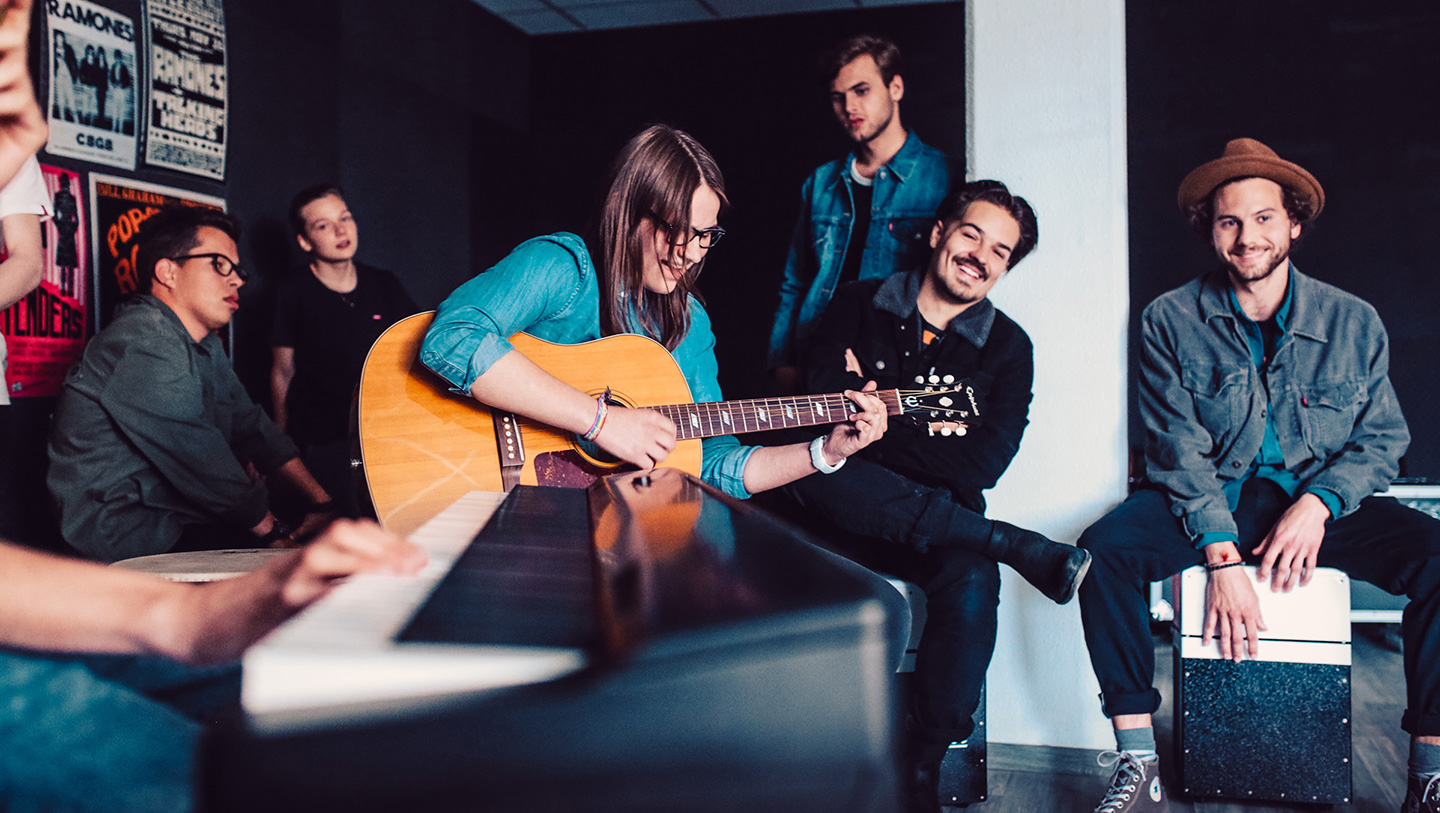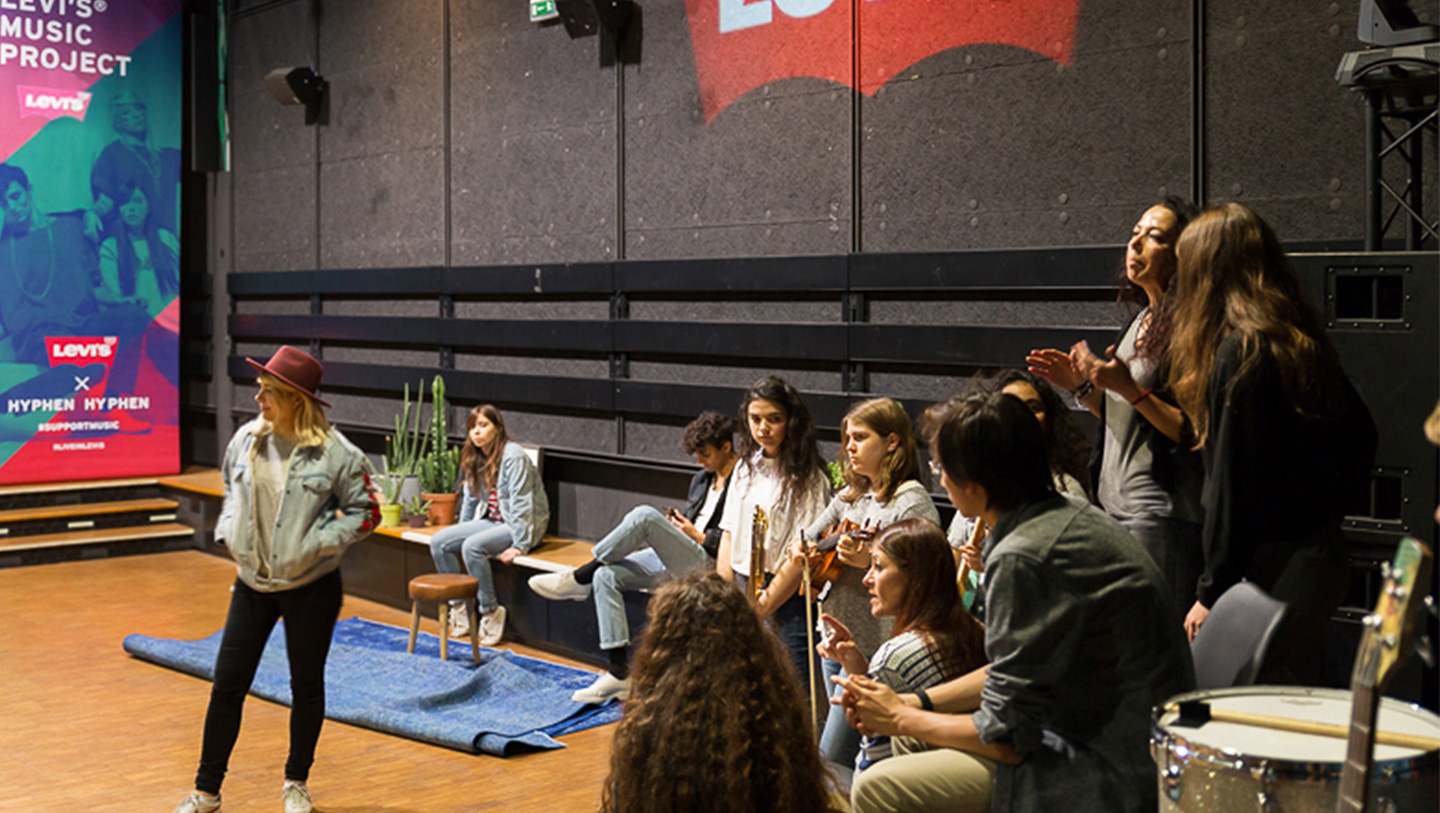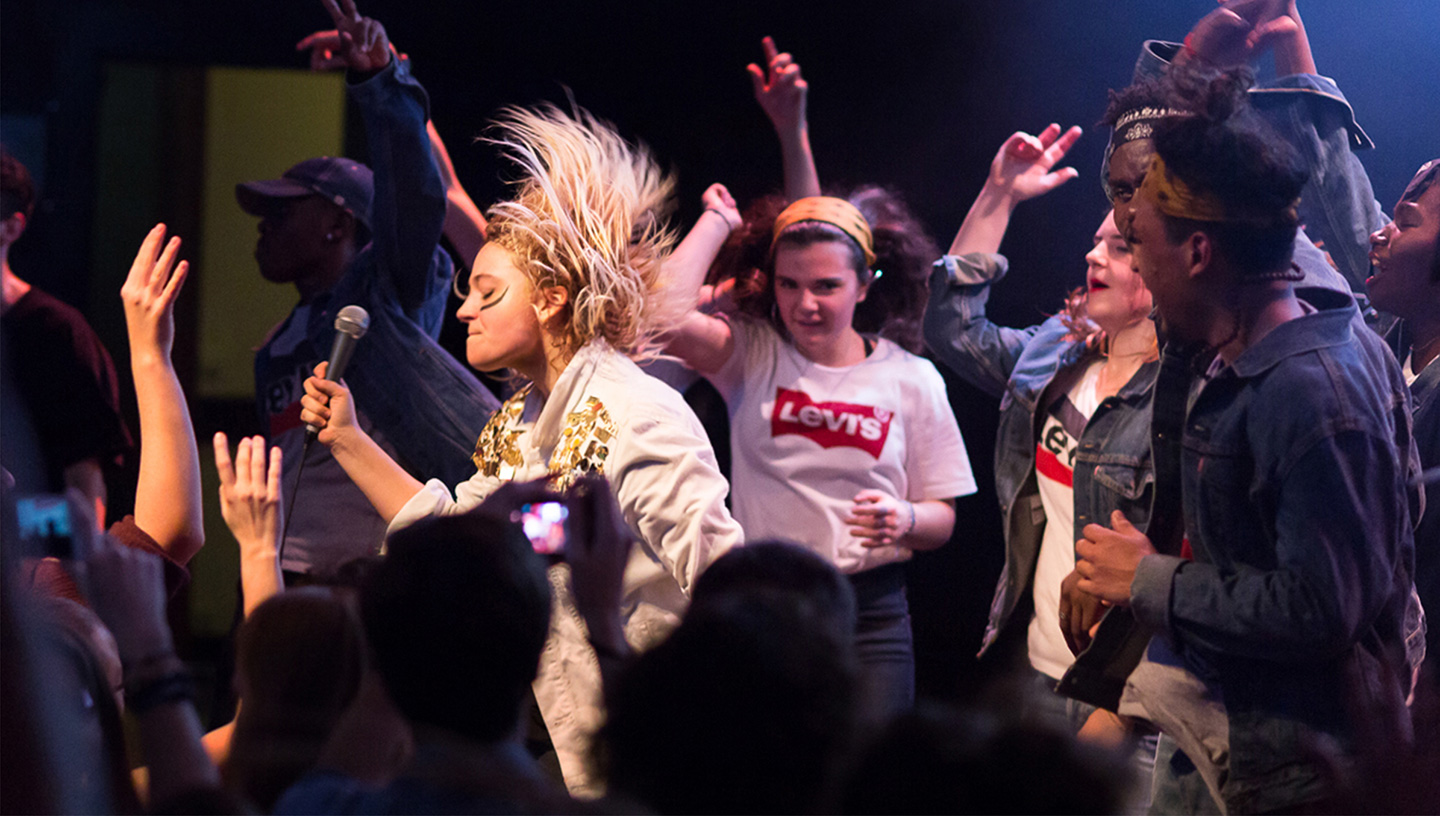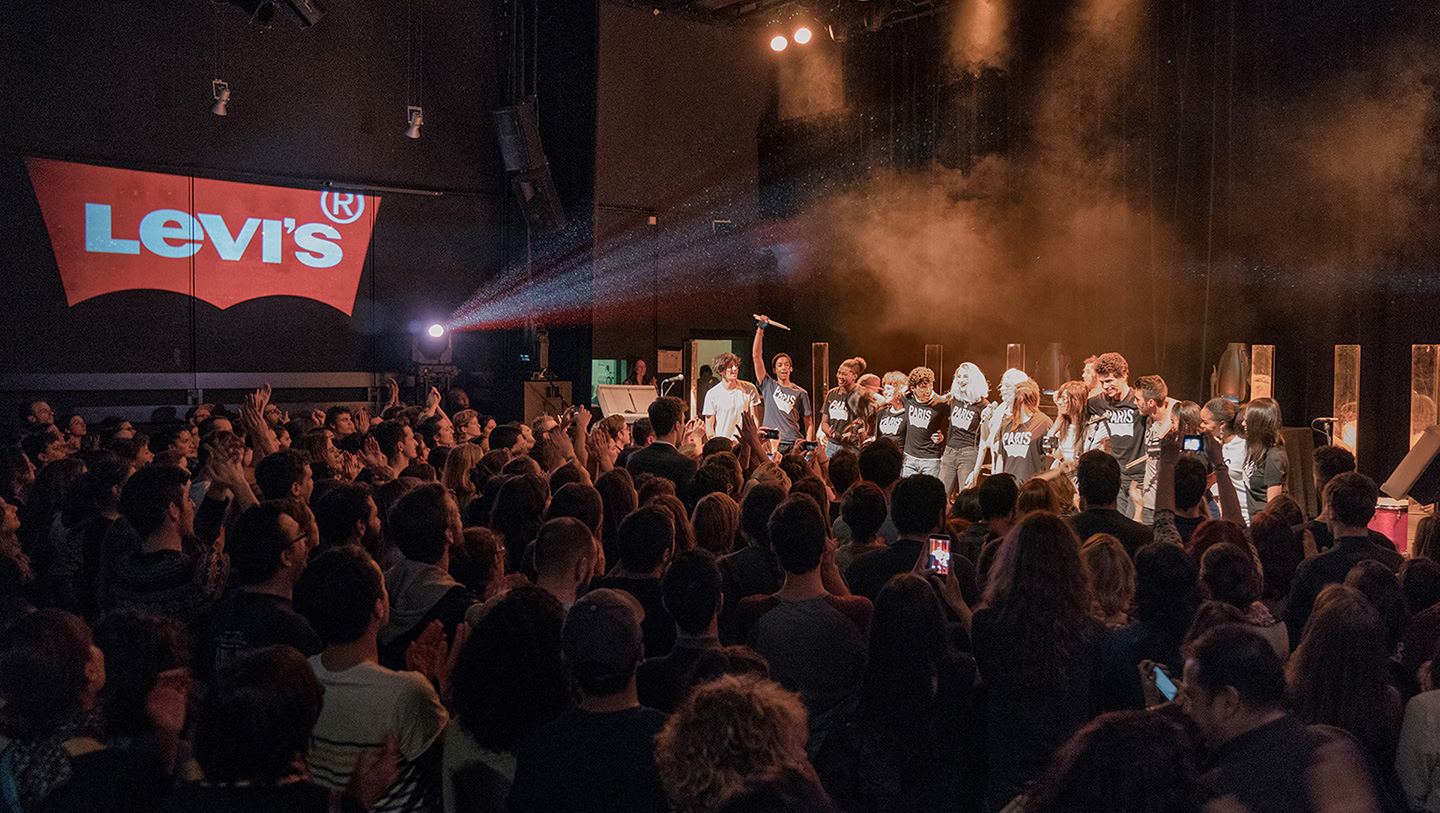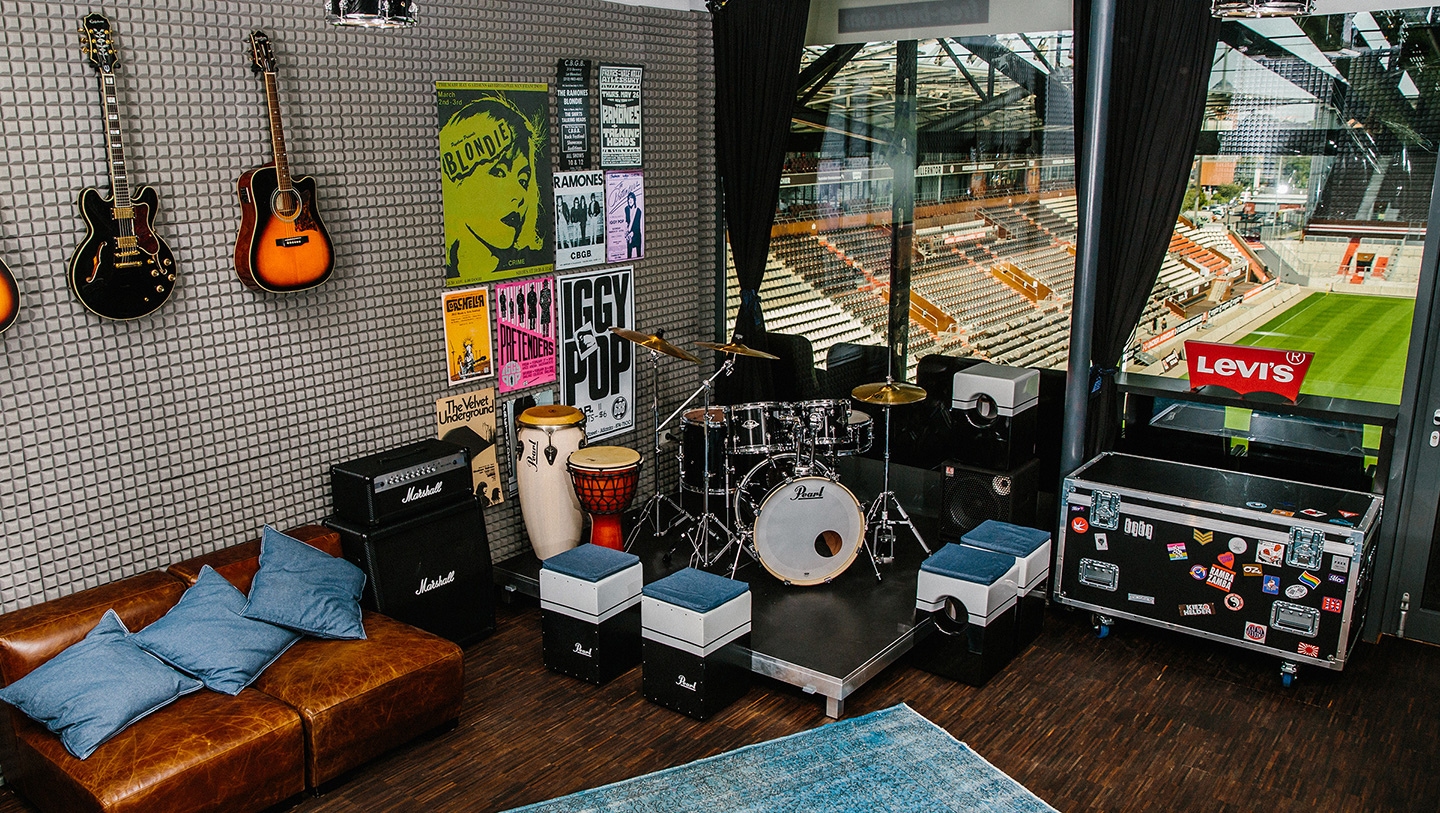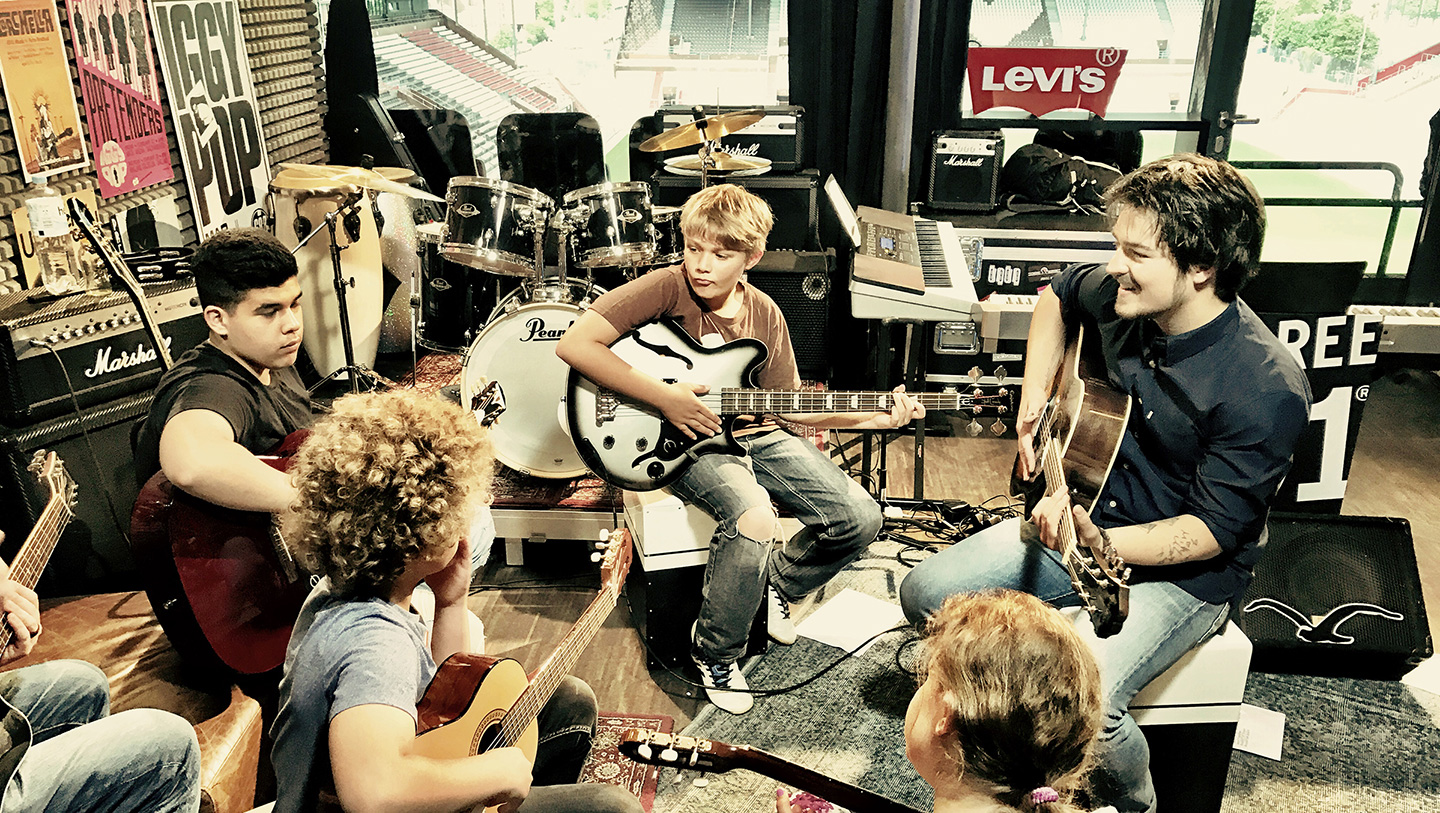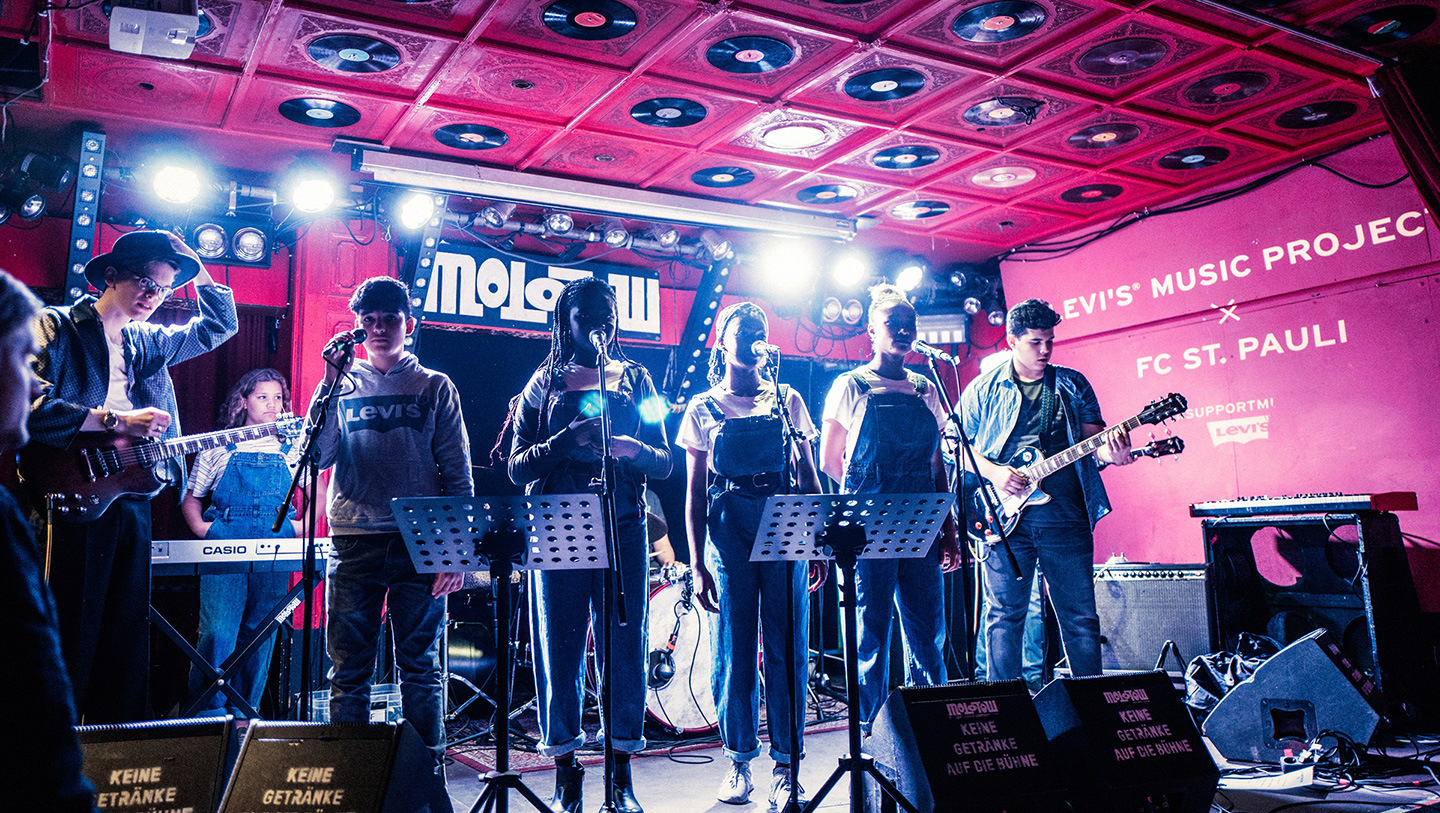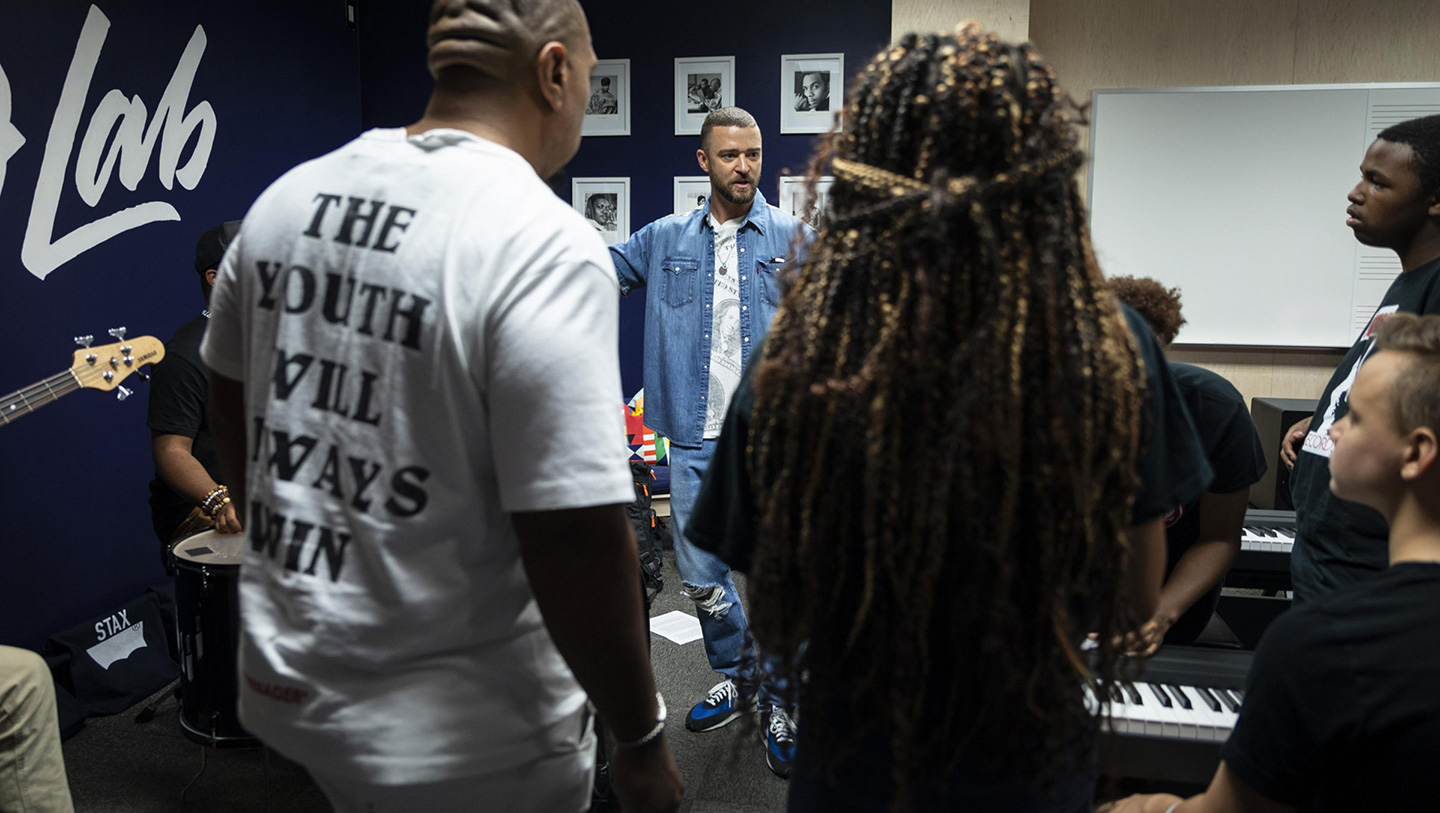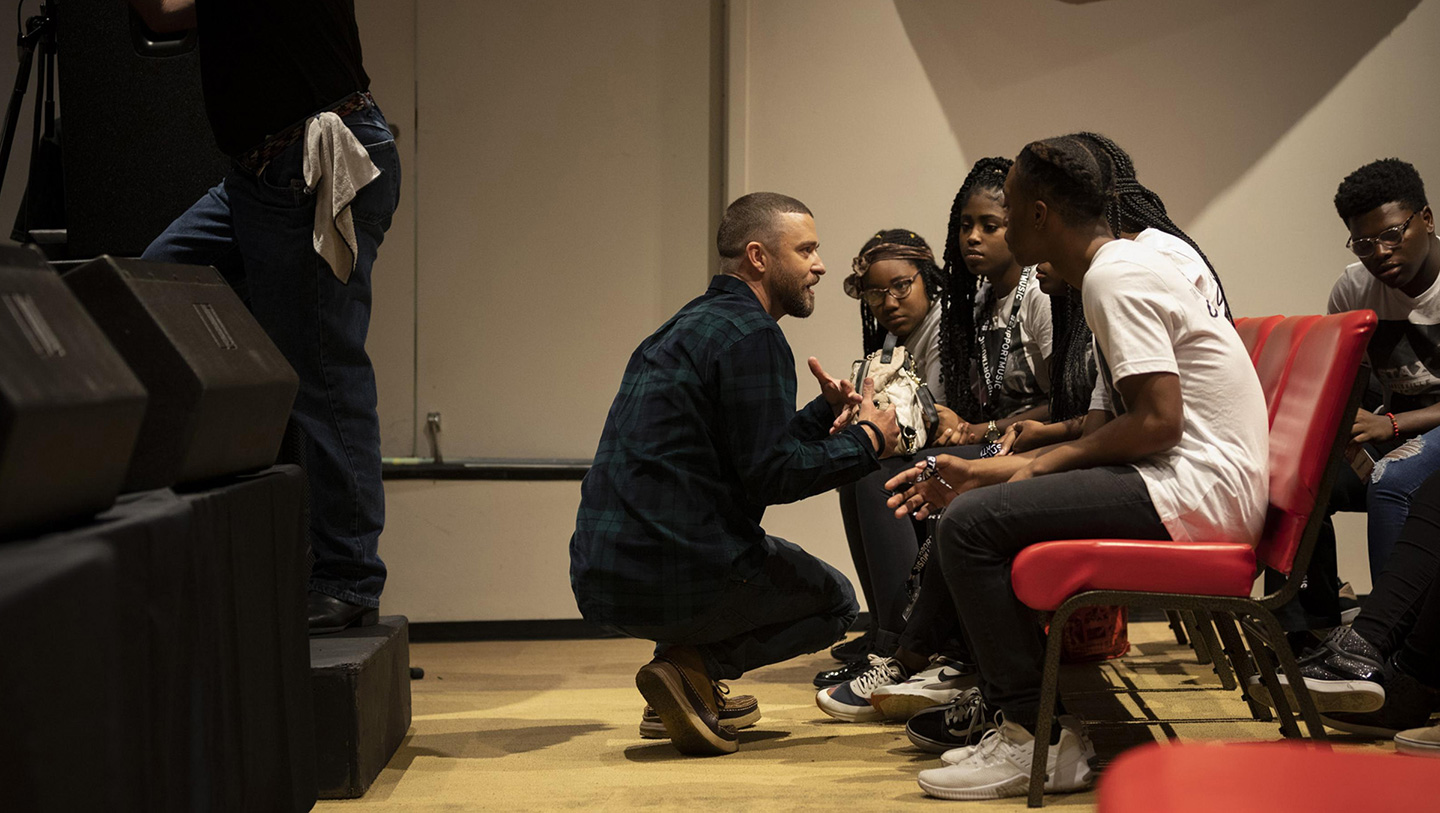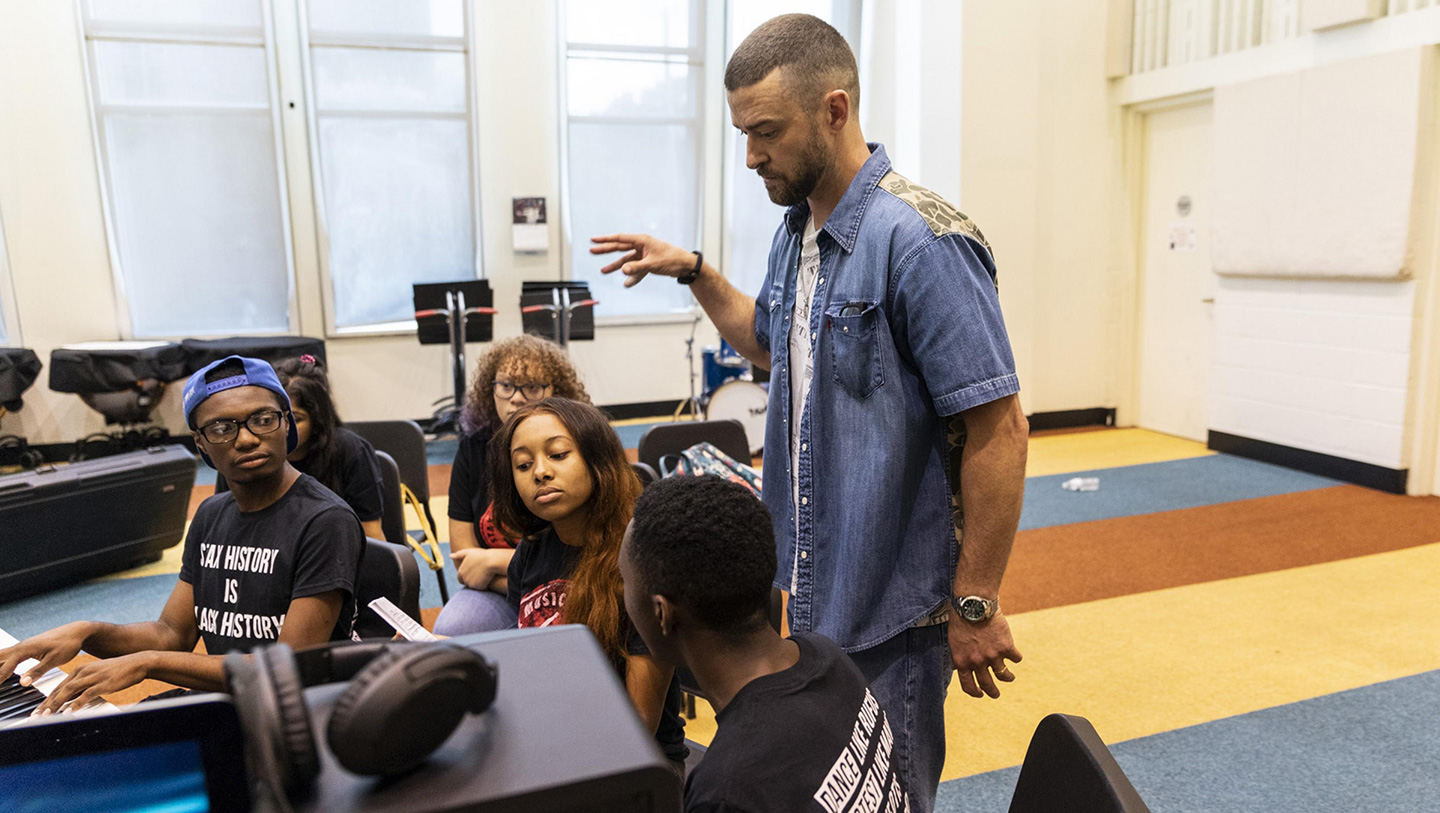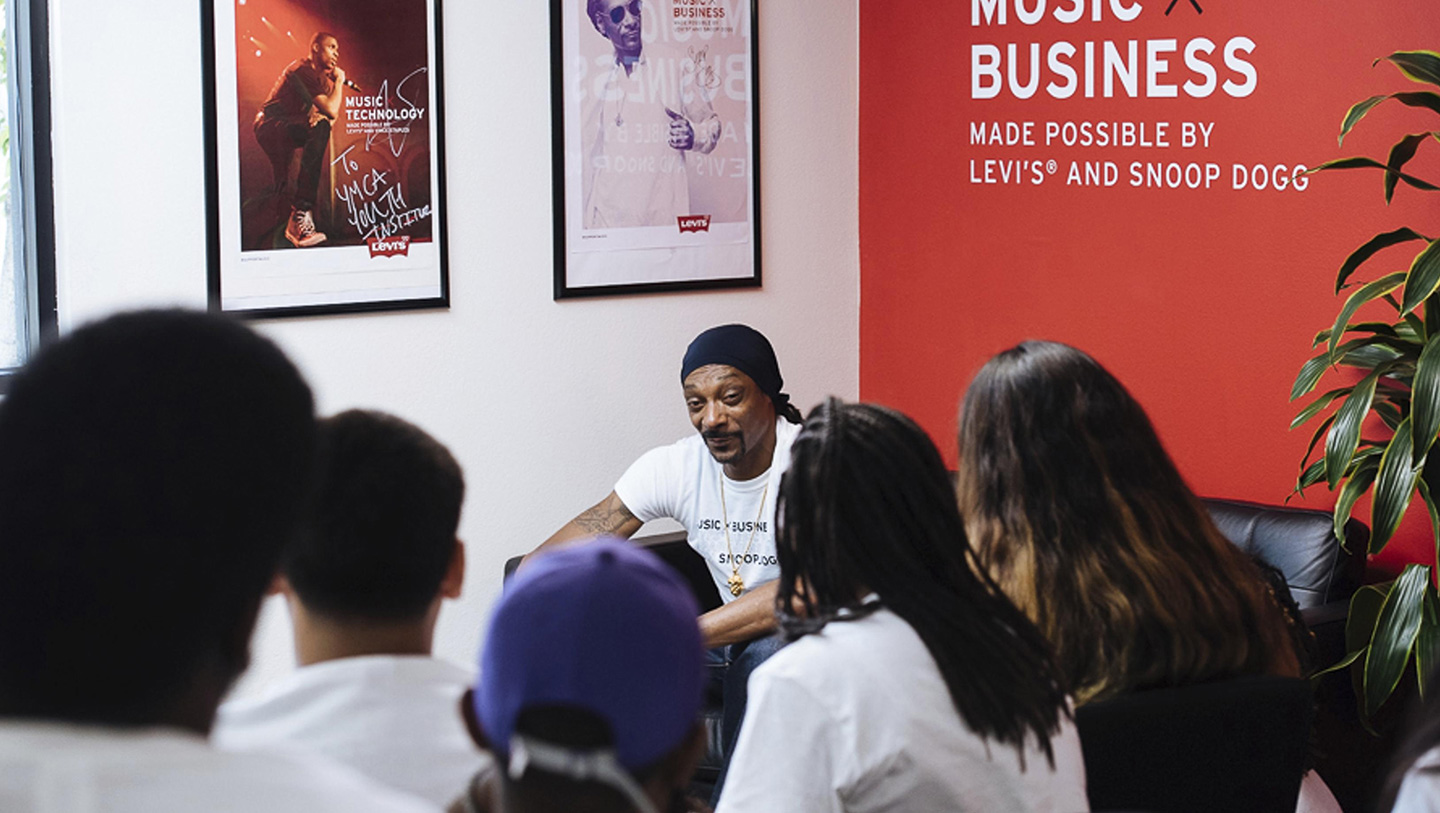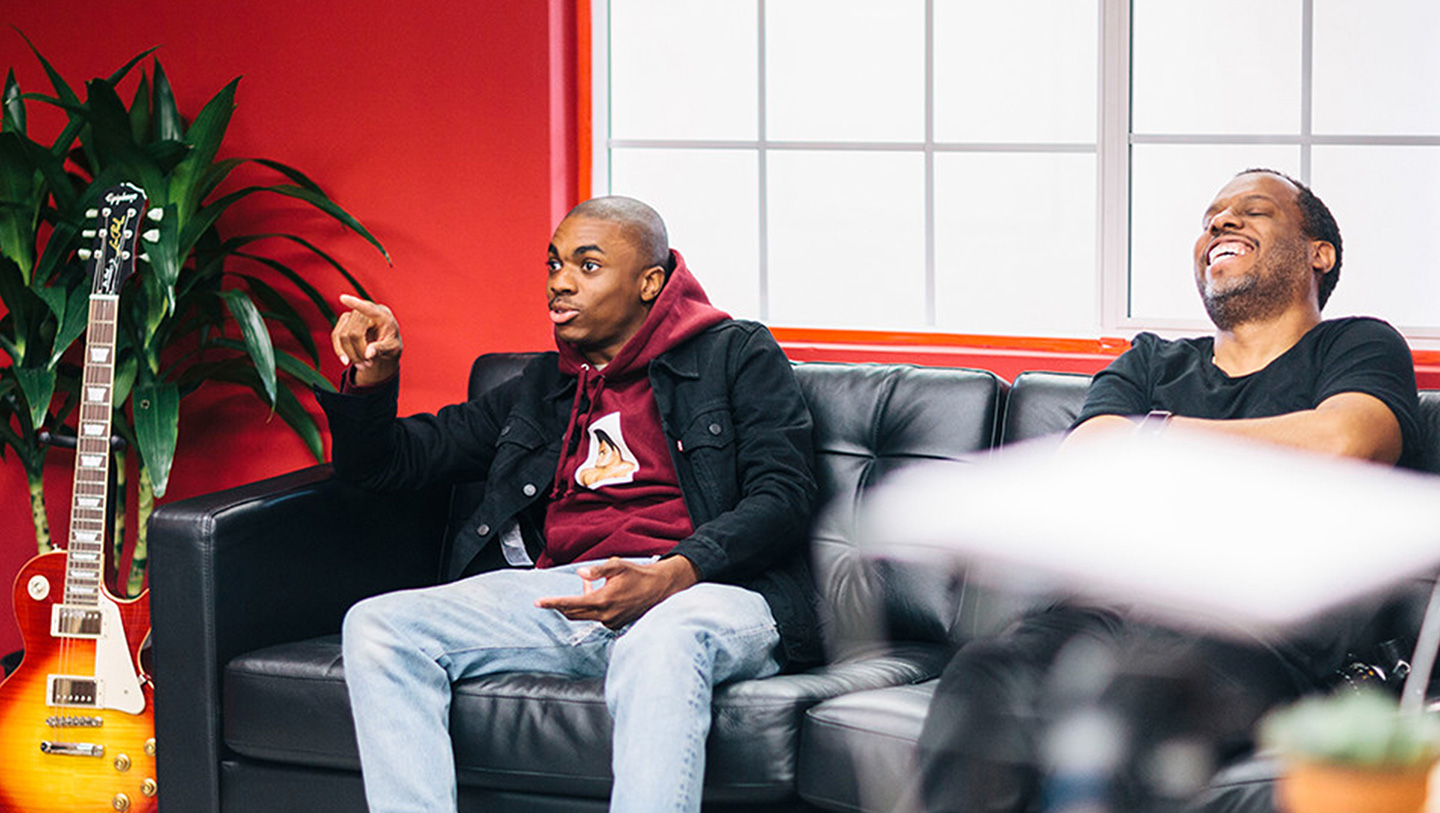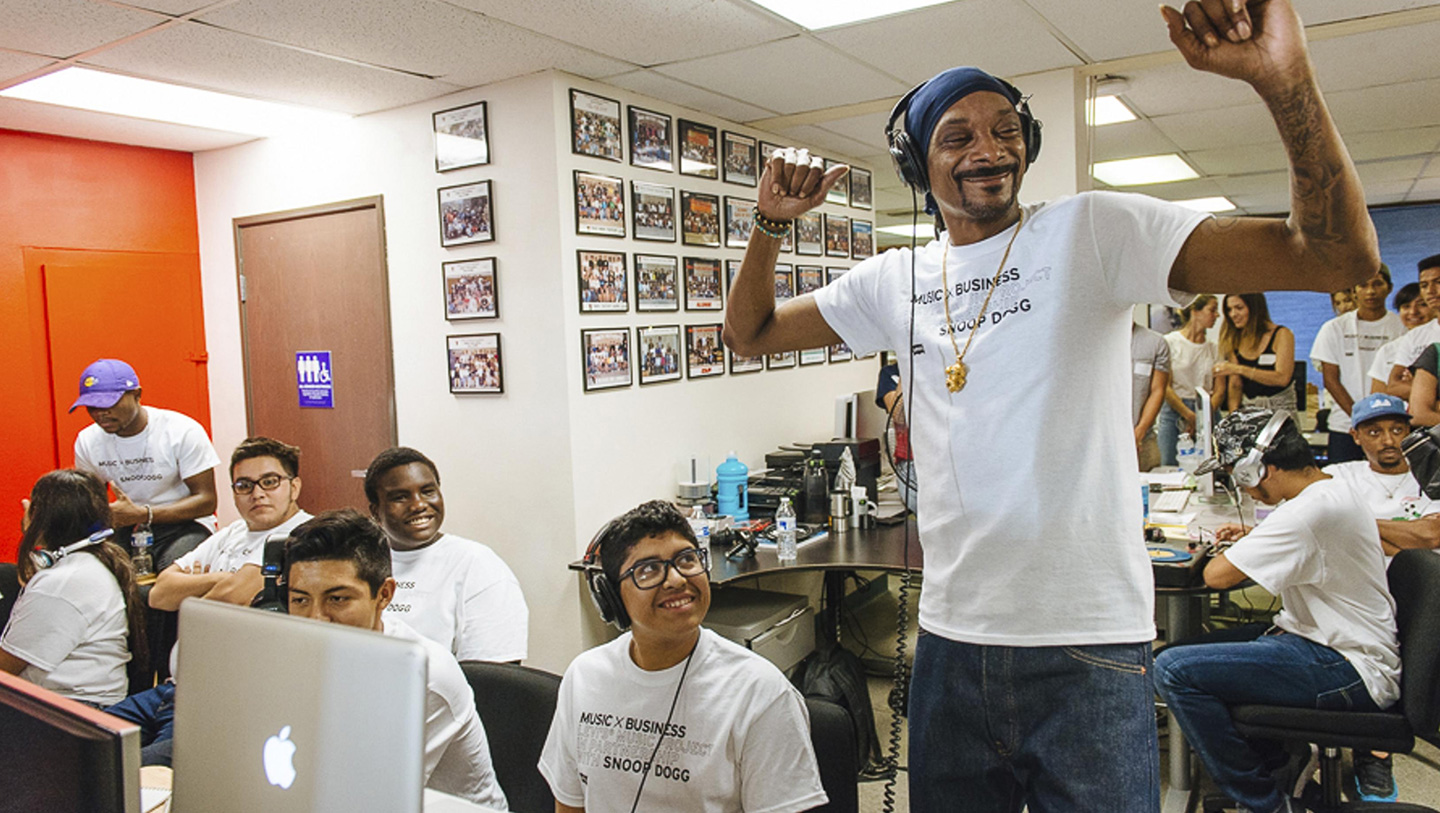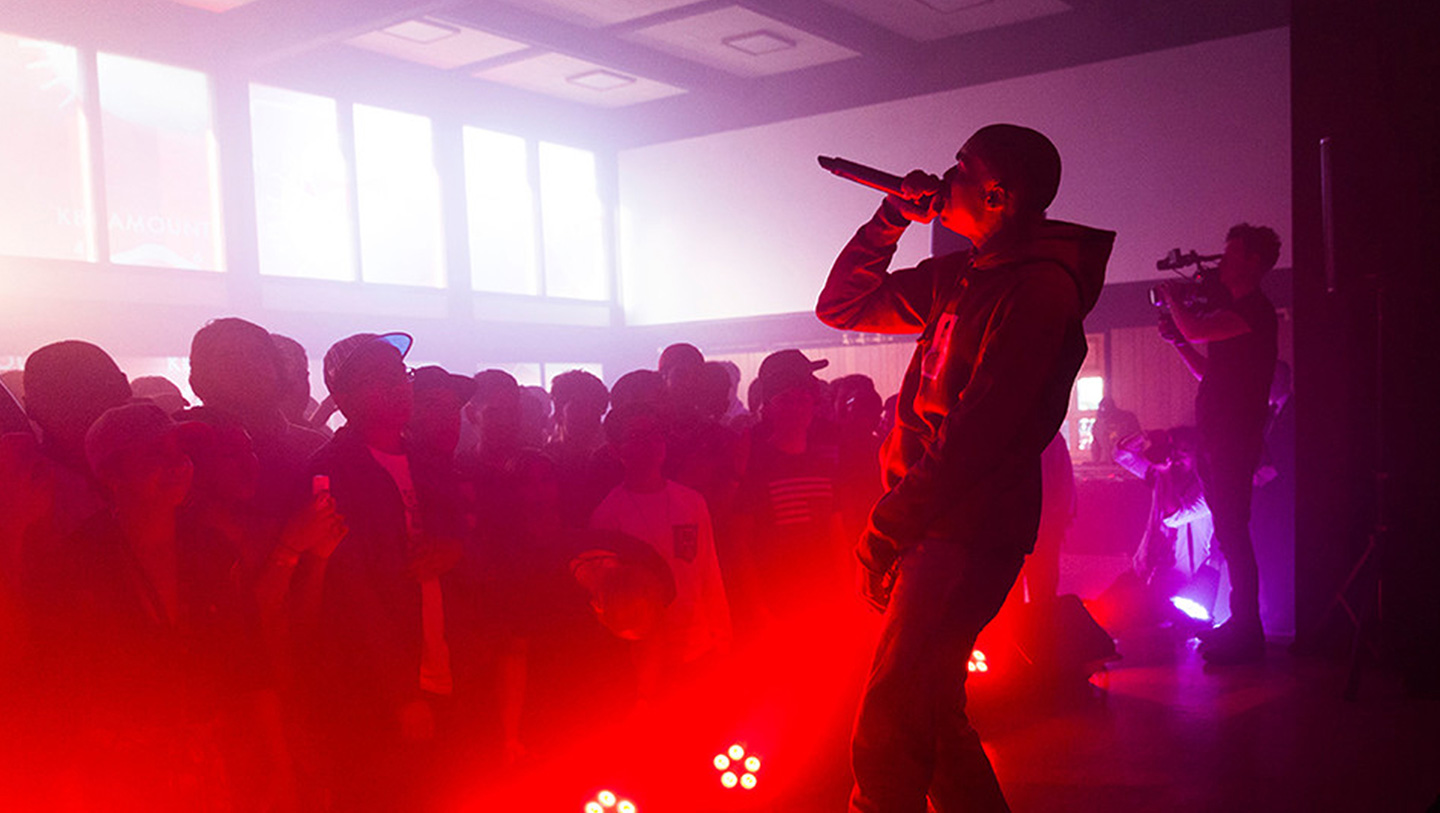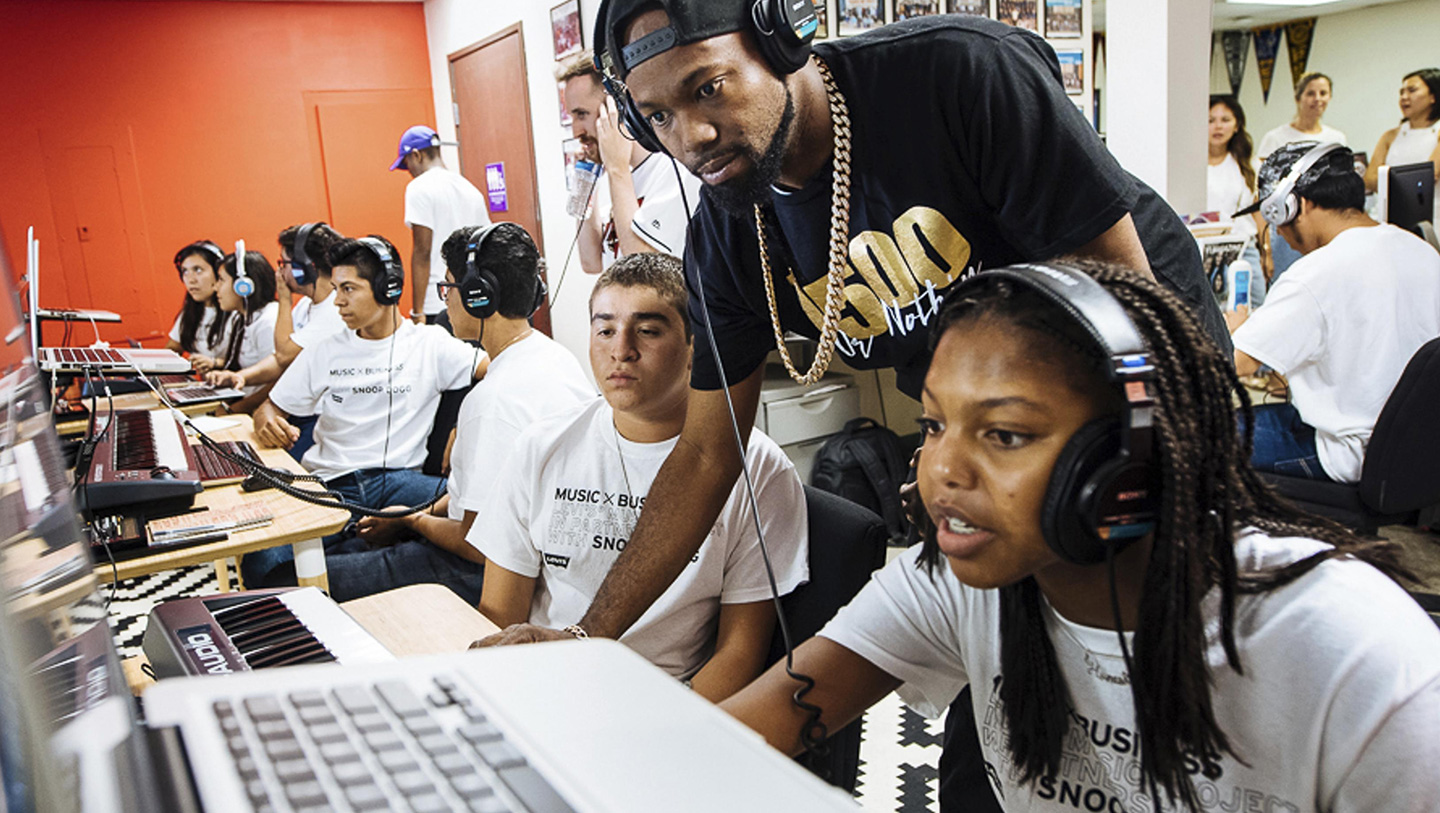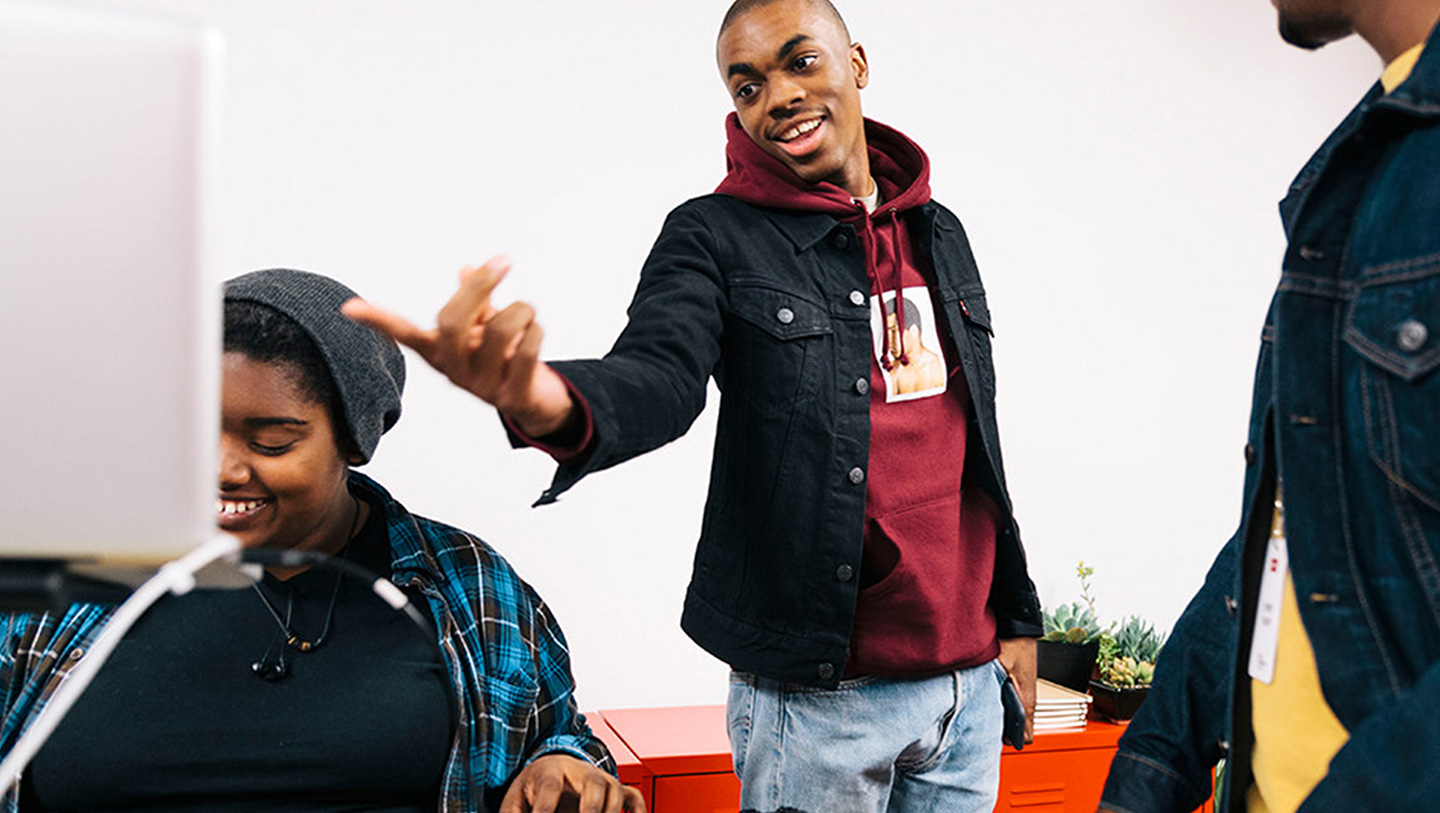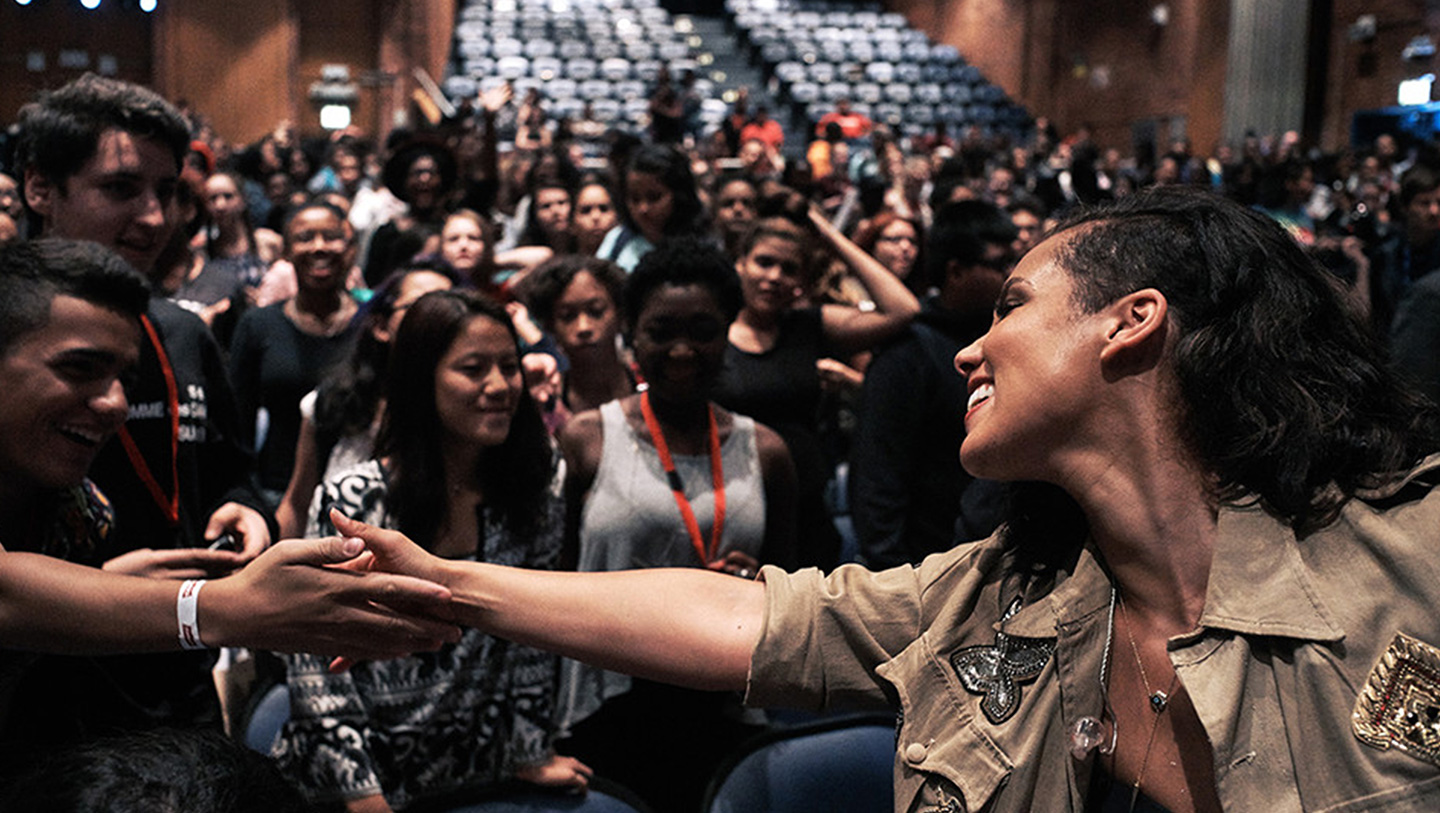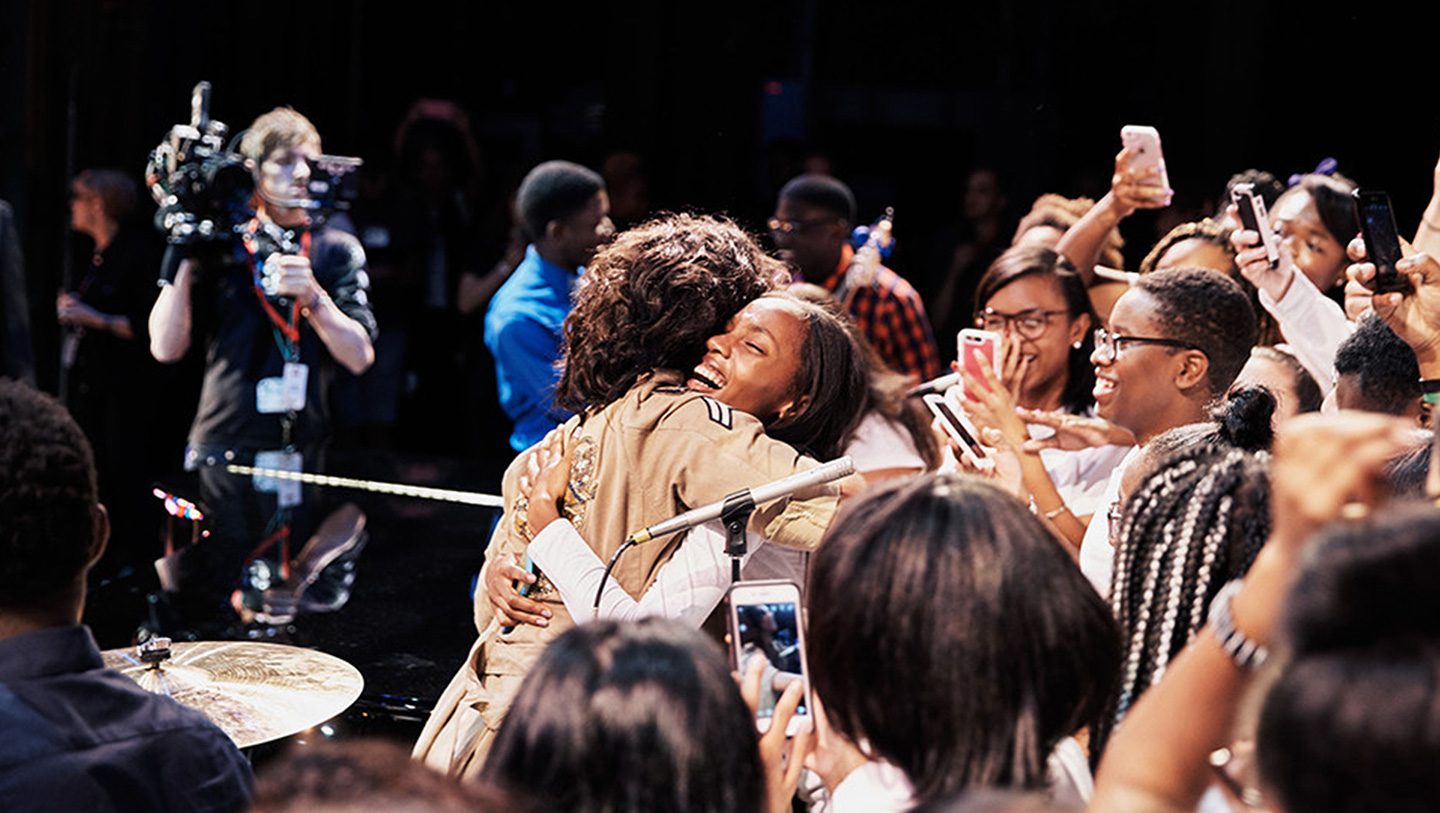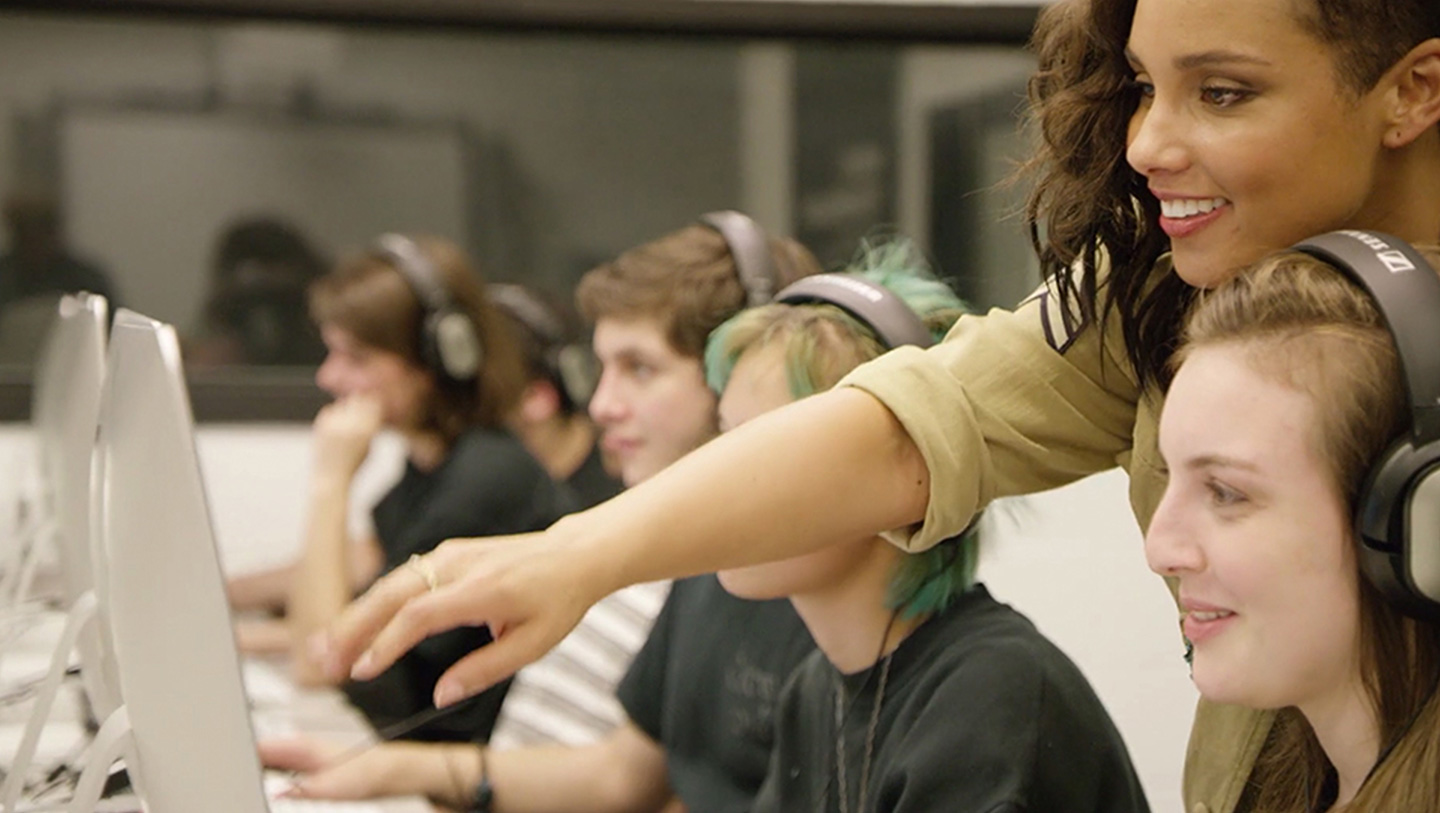 LEVI'S MUSIC PROJECT
With funding for music education on the decline, young people across the globe are losing valuable space and opportunity to express themselves through music.
The Levi's® Music Project supports youth music education by connecting some of the world's biggest artists with local community groups, to providing long term studio resources that will equip and inspire the next generation of musicians. International icons like Alicia Keys, Snoop Dogg, Rosalía and many more have partnered with Levi's ® to give back to their communities, with a long term legacy that continues to provide hundreds of hours of free music education every week.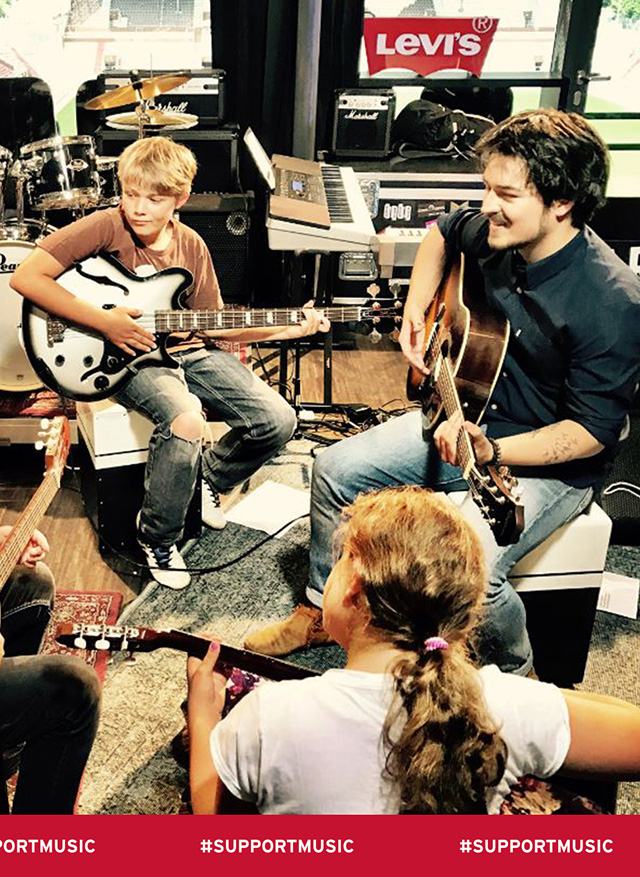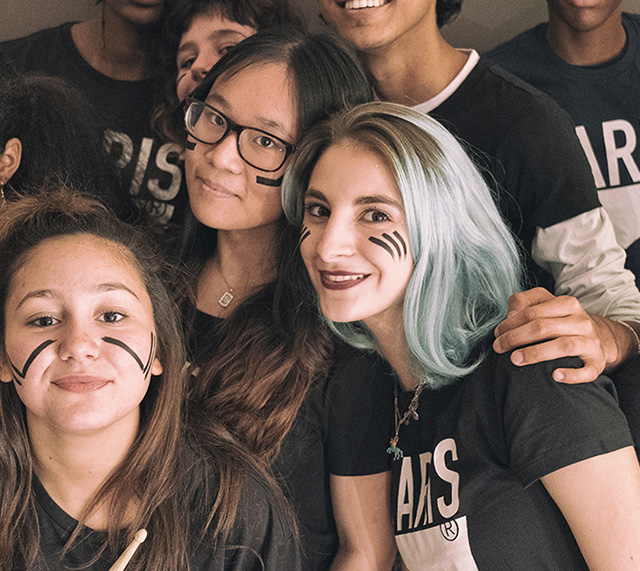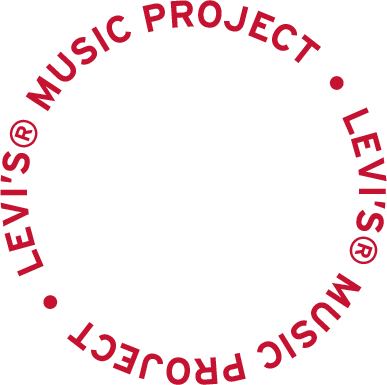 "To be able to teach kids the science of music is an incredible opportunity."
– Alicia Keys
Levi's ® Music Project collaborates with some of the world's most recognized artists to support community-based music education programs around the globe. International icons like Alicia Keys, Snoop Dogg, and Rosalía have all partnered with Levi's ® to give back to their communities.
Supporting community-level youth music education around the globe.
PAST PROJECTS
LOYLE
CARNER
Levi's ® partnered with brit-hop artist Loyle Carner to launch an open access music studio in Liverpool, England– one of the world's most important musical cities. The UK artist brought together a diverse team of creatives to mentor a group of local musicians and prepare them for a breakthrough performance at Liverpool Sound City Festival. The studio is now permanently in place as a resource for the local community.
In partnership with Liverpool Lighthouse and Sound City Festival, Liverpool, UK
WATCH THE VIDEO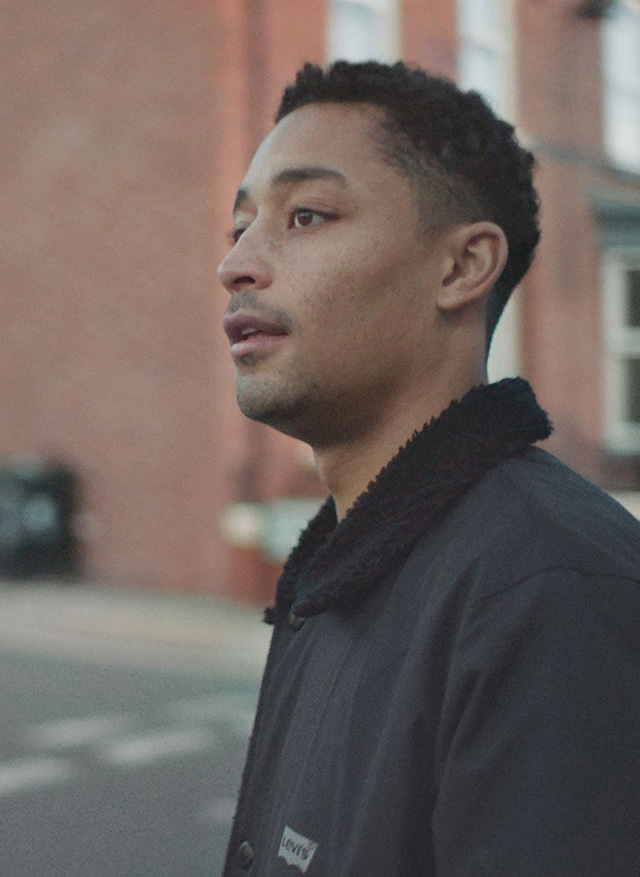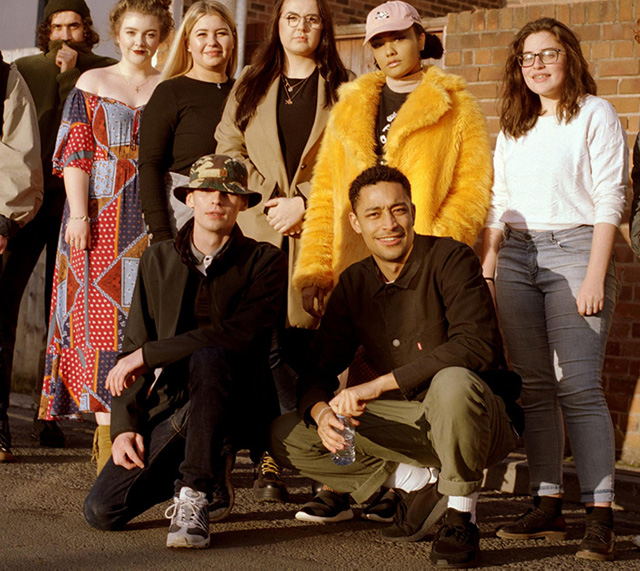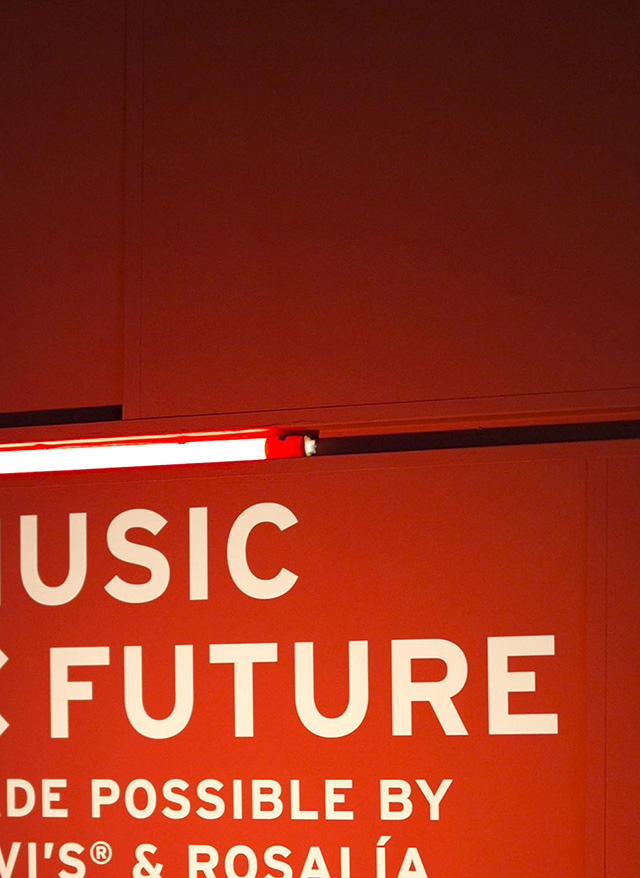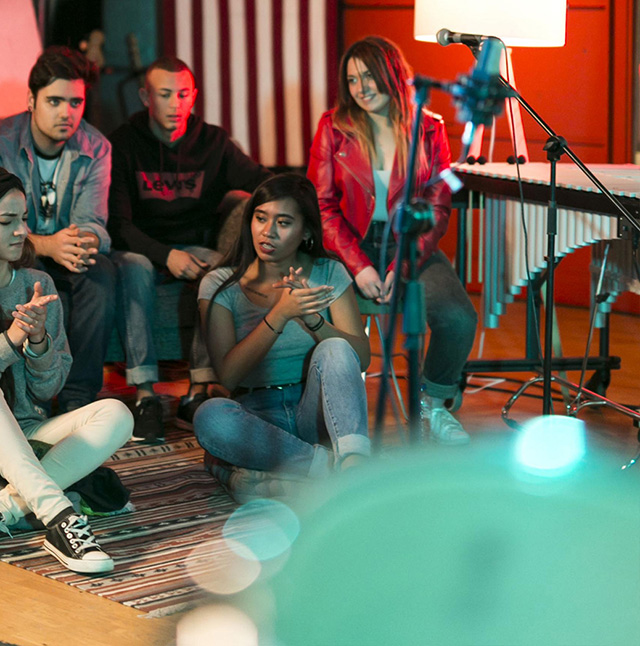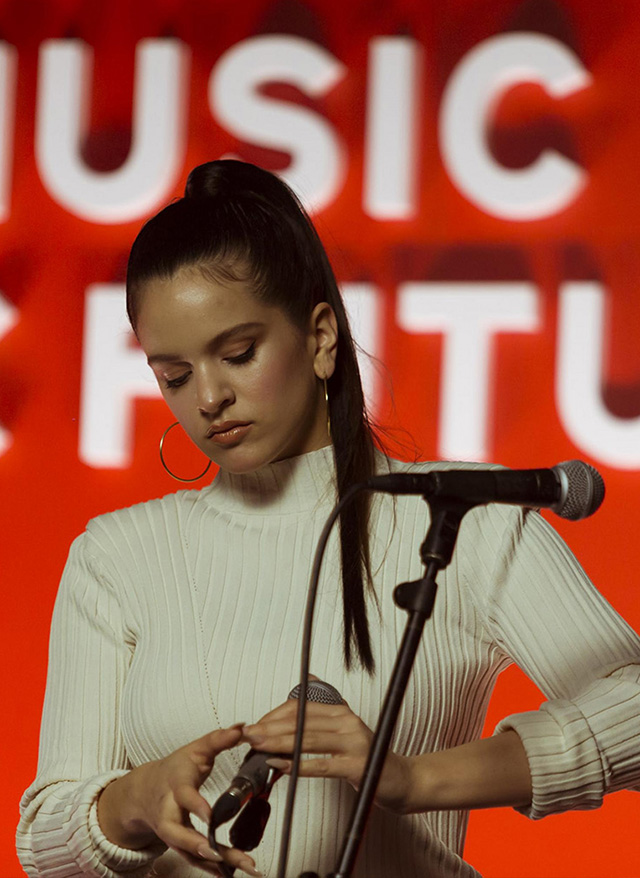 ROSALÍA
Barcelona was the backdrop for our Levi's ® Music Project with Rosalía which saw us partner with the Jam Session music school to create a brand new music education program. This program built up to a celebration event when the local young musicians performed alongside Rosalía at the city's legendary Sala Apolo music venue.
In partnership with Escuela de Música Jam Session, Barcelona, ES.
WATCH THE VIDEO
GAEL
FAYE
Levi's ® Music Project launched its third French edition in 2018 with a music studio within Mains d'oeuvres, an artistic centre in the Saint Ouen region of Paris. To launch the studio, a group of local music students participated in a mentorship program led by musician and author Gaël Faye and friends, including the Ibeyi sisters. The studio remains an important open-access music space for the local community and a fertile breeding ground for the next generation of Parisienne creators.
In partnership with Mains d'Oeuvres, Paris, FR.
WATCH THE VIDEO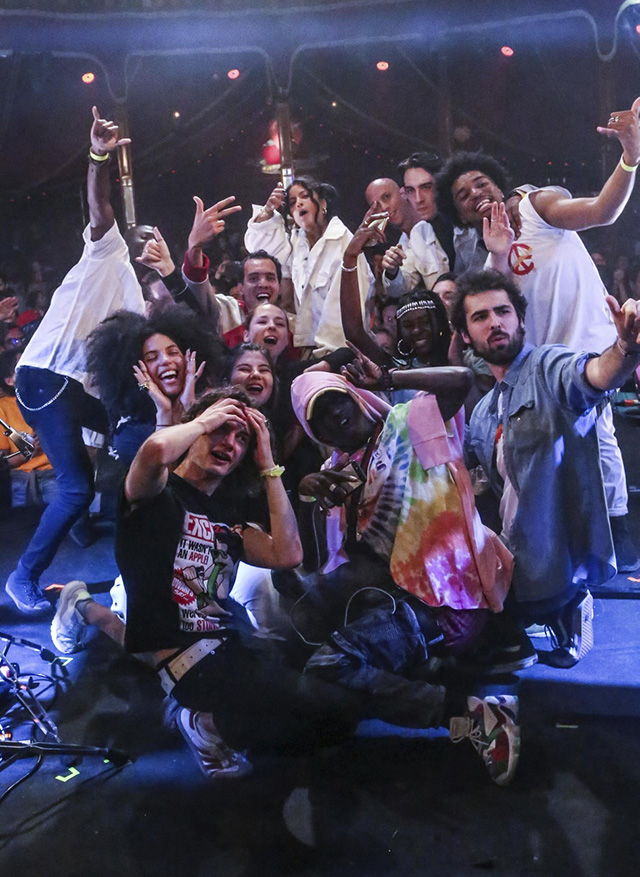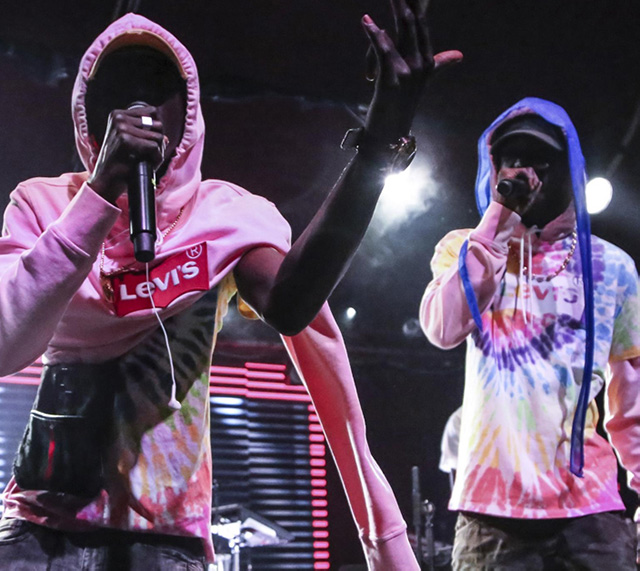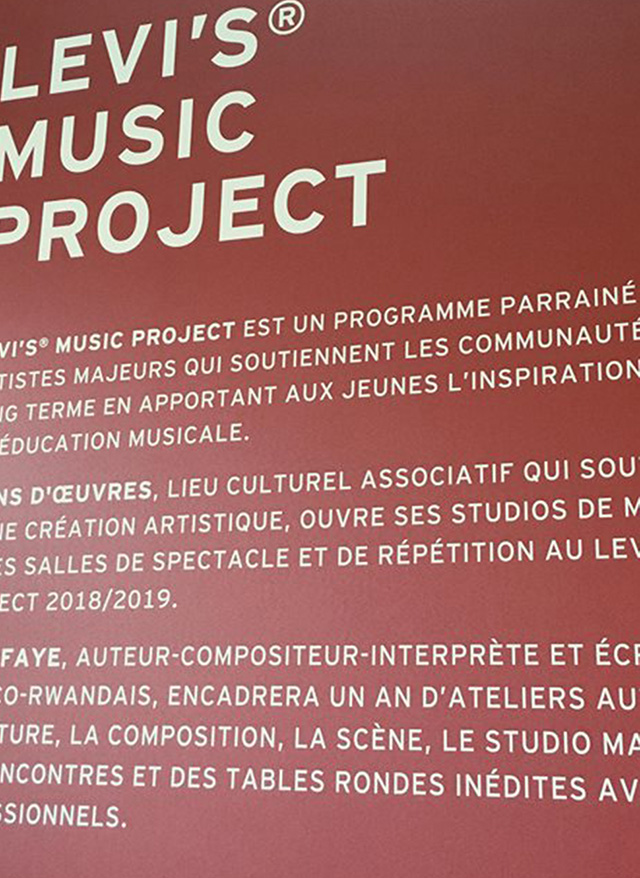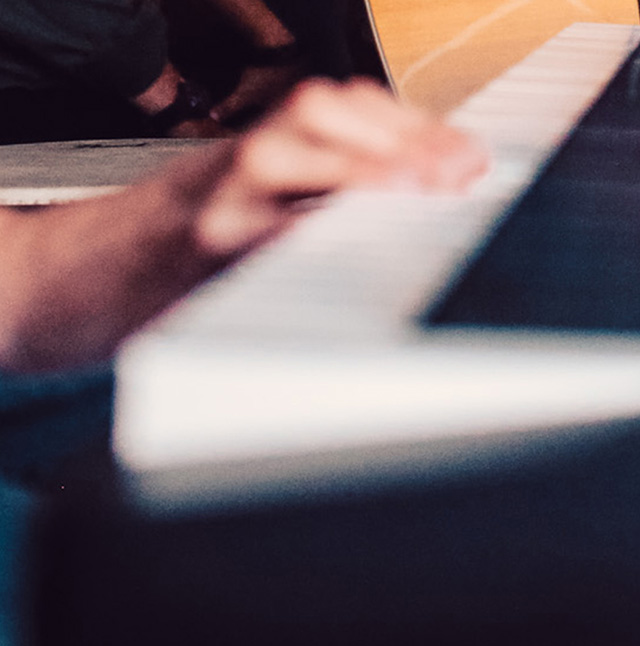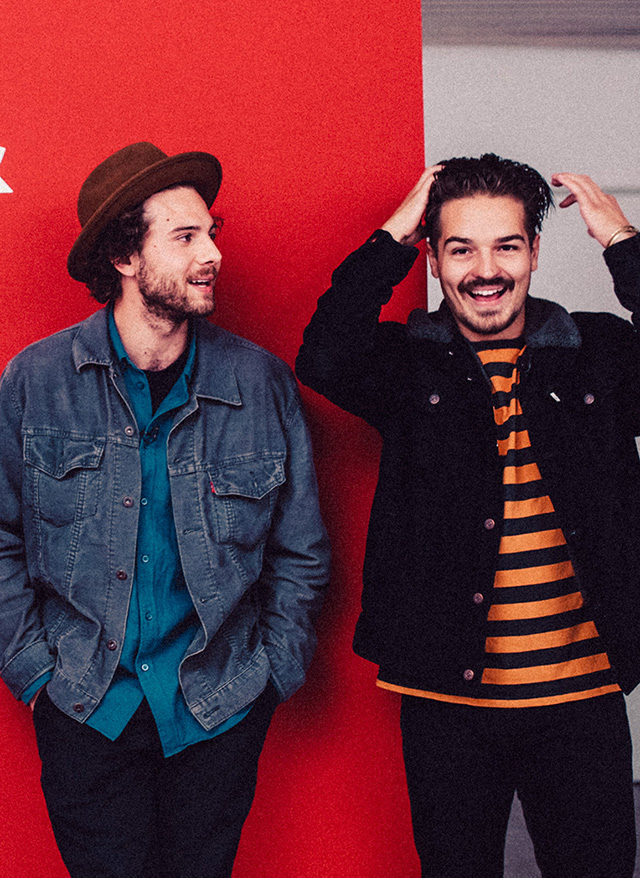 MILKY CHANCE
In 2017, Levi's® and Milky Chance established a community music space in the band's hometown of Kassel. The project includes weekly music lessons and songwriting classes as well as regular visits by bands and artists from all around Germany.
One of the studio's biggest milestones was a performance from one of the bands formed in the space at the 'Milky Chance and Friends' festival, in front of more than 9,000 people.
In partnership with TofuFabrik, Kassel, DE.
WATCH THE VIDEO
MORE PROJECTS
#SUPPORTMUSIC
#SUPPORTMUSIC
#SUPPORTMUSIC
#SUPPORTMUSIC
#SUPPORTMUSIC
#SUPPORTMUSIC