INTRODUCING
LEVI'S® X GRATEFUL DEAD:
GET ON THE BUS WITH US
JOIN THE LONG, STRANGE TRIP
Generations of Dead Heads have used LEVI'S® as a canvas for creativity, making their jeans, tees and Trucker Jackets all their own. With this collab, we take things further, fusing iconic Grateful Dead graphics and tie-dye psychedelics in a range of special denim pieces, tops and accessories.
The Dead is all about radical self-expression, so we asked three San Francisco musicians and artists (and Dead Heads) – Virgil, Rebekah and Andre – to show us how they'd wear the clothes. And to tell us what the music and the community mean to them.
TM & ® 2021 GDP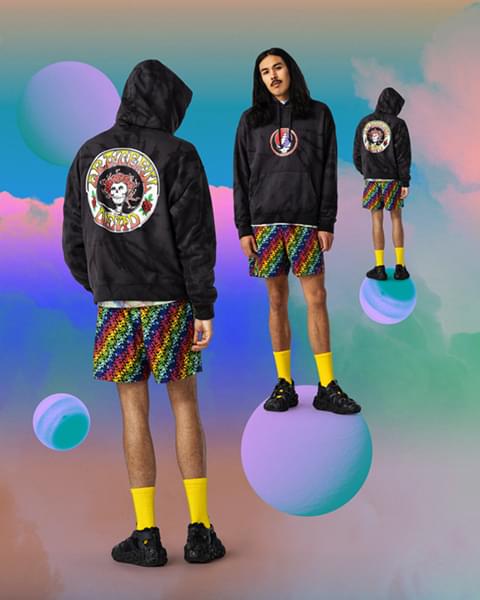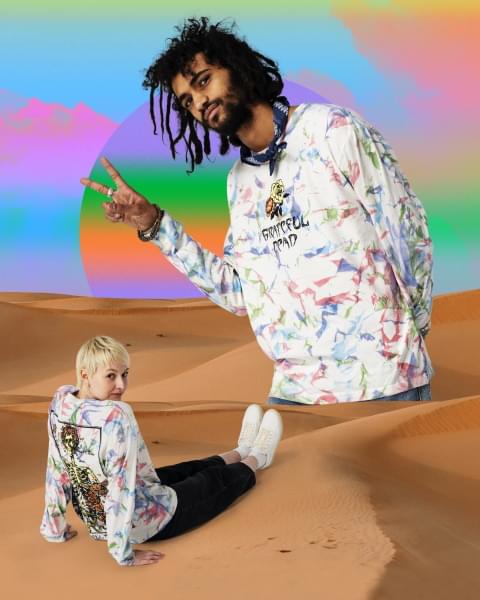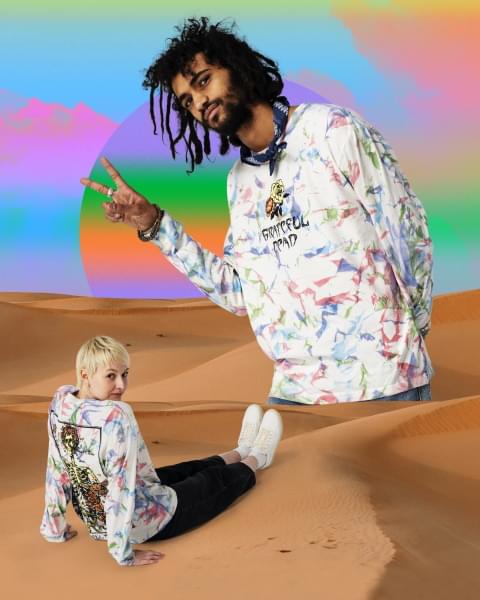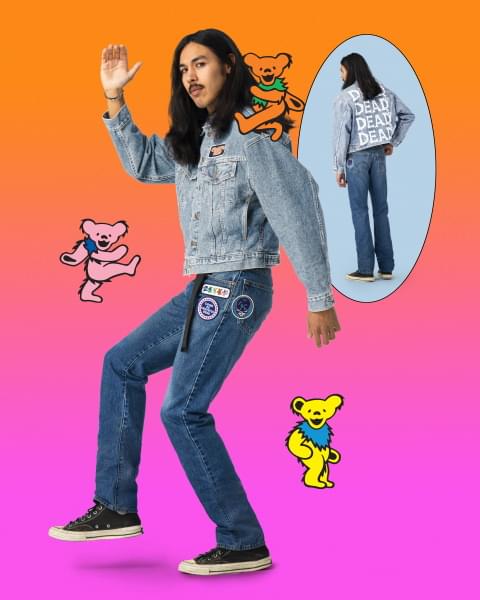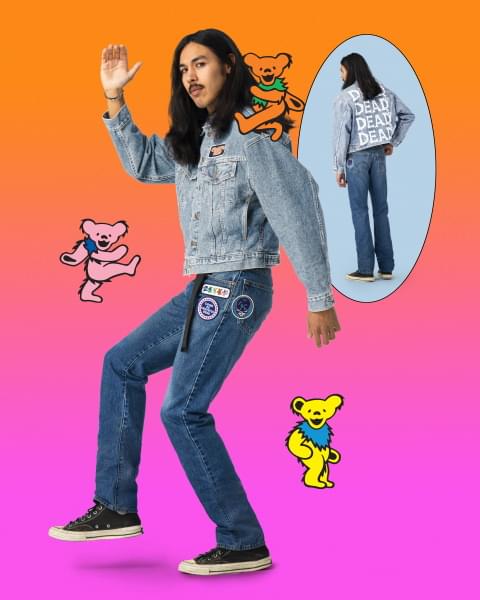 WEAR A STATE OF MIND
Pretty much every Dead Head will agree: You gotta listen to the May 8th spring tour concert at Barton Hall, Cornell University in Ithaca, NY. It's mythic, and in this collection we immortalized it with our Cornell '77 T-Shirt. Wear a legend!
"I would say there's a Dead state of mind, a willingness to participate in activities that open you up."
– Virgil
"There is this feeling at a Dead show that you are part of something bigger, a collective consciousness."
– Rebekah
"Love is a big part of it."
– Andre